Singapore: 'Fresh soya milk' sold at bakery chain not so fresh after all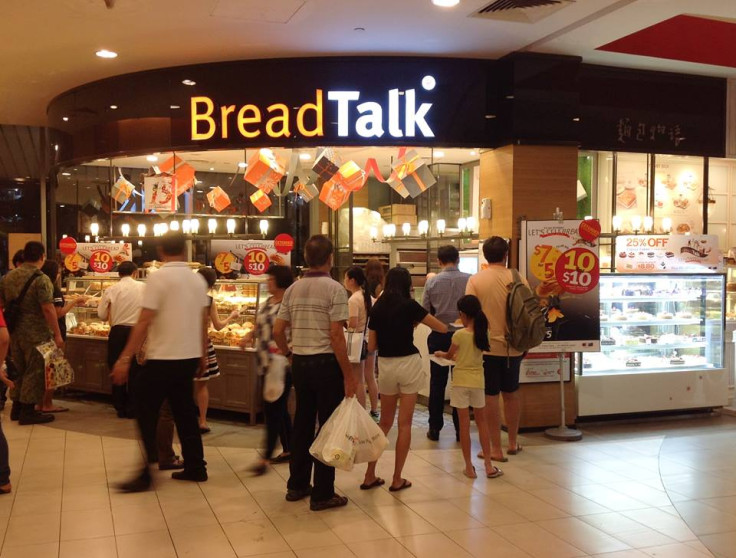 Listed confectionary chain BreadTalk has temporarily stopped selling its 'freshly prepared' soya bean drink from its shelves after a photograph showing one of its employees filling up plastic bottles with another brand's soya bean milk sparked an online backlash.
The photo was first published on Redwire Times on Monday (3 August). The bottles sold by the bakery and is touted to be "freshly prepared", Channel News Asia reported.
Some readers on social media criticised BreadTalk for marking up the prices of its 'freshly prepared' soya milk when in fact it was repackaged soya bean milk.
Joyce Koh, BreadTalk group senior Vice President told Channel News Asia that soya bean milk is usually available in its stores in two forms - in bottles and from a dispensing machine.
The company has temporarily halted the sale of the bottled soya milk drink to allow it to "review the process."
Koh said the bottles which contain the soya bean milk drink are used for the chain's freshly prepared juices, as well as for the ready-made soya bean milk. "There might have been some unclarity there," she said.
"The dispensing machine is available in 22 of our outlets and is clearly labelled," she added.
In a statement to the media, BreadTalk apologised and said it was never the chain's intention to mislead its customers.
"What we could have been clearer with is probably, labels," Koh said.
This is not the first time BreadTalk has created a social media storm. In March there was public backlash after it started selling commemorative buns to mark the passing of Singapore's founding prime minister Lee Kuan Yew.
The company later pulled the buns from its shelves.
© Copyright IBTimes 2023. All rights reserved.