Ferguson Autobiography Not a Comprehensive Story of United Life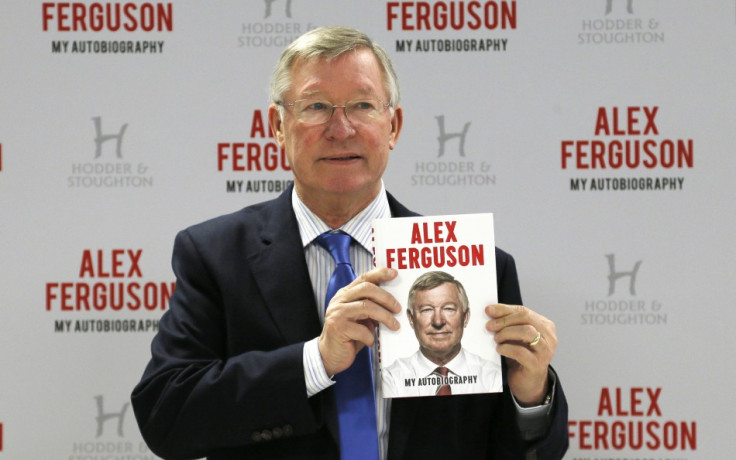 With the dust having settled, newswires having calmed and everyone from Roy Keane to Mark Bosnich having had their say, it seems the appropriate time to assess Sir Alex Ferguson's final say on his 26-year career at Manchester United.
But if you were hoping for the Ferguson hair-dryer to be on full blast, for life at Old Trafford to be fully revealed, his relationship with football's greatest the most powerful figures disclosed and insight into the secrets behind his most pertinent decisions, you'll be disappointed.
His first book is something of a prologue to what should have been, following his summer retirement, a no holds bared insight into life at British football's most iconic and successful club. Stories behind the relationships with David Beckham, Roy Keane and Ruud van Nistlerooy are the central narratives, but they appear watered down and rushed.
The relationship with Keane is perhaps the most interesting of all his confrontations across his United tenure. The most popular player to have departed the club under a cloud, Ferguson rarely provided a grasp on the dynamic between the two or sufficient detail on their numerous clashes. The detail came from stories which we already knew.
Some interesting snippets have made the cut however, and even missed by the frantic news teams during the week of the release. A decade on from when Ferguson 'accidentally' kicked a boot at Beckham following an FA Cup defeat to Arsenal, causing a cut to then England captain's temple, the incident is no longer described as a mistake.
The Scot also clarifies Jaap Stam's departure to Lazio in 2001, which according to Ferguson was not linked to the extracts in the Dutchman's book, which saw him criticise his manager. The falling out with Van Nistelrooy during the League Cup final in 2006 against Wigan Athletic is another interesting episode.
When Ferguson does make a snipe at the opposition, they're almost passing irrelevant comments barely fit for post-match sofa analysis let alone an autobiography. Frank Lampard, Jordan Henderson, Steven Gerrard and Rafael Benitez are the targets on this occasion.
Littered through the book are mentions of the players Ferguson couldn't tempt to United, again, more footnotes which are immaterial. Gerrard, Petr Cech and Fernando Torres are among them. The often-told stories of Paul Gascoigne, Paolo di Canio and Ronaldinho add little value also.
The greatest omission, the elephant in the room if you like, is the story surrounding his relationship with Irish horseracing industry experts John Magnier and JP McManus. The falling out regarding Ferguson's stake in the horse Rock of Gibraltar led to the pair selling their 28.39% stake in United to American billionaire Malcolm Glazer whose family are the current owners at the Theatre of Dreams.
Despite multiple Premier League wins and Champions League final appearances during their ownership, rocking ticket prices, escalating debts and interest repayments leave United's future on the precipice and Ferguson refuses - for both personal and legal reasons - to confront such a pertinent issue.
And the lack of arguably the most important story of Ferguson's United career is a reflection on a book that leaves us wanting more however the 71 year old has already admitted there will not be a 'warts and all' edition. For a football career which brought football so much, and Manchester United in particular, we're left feeling empty.
© Copyright IBTimes 2023. All rights reserved.