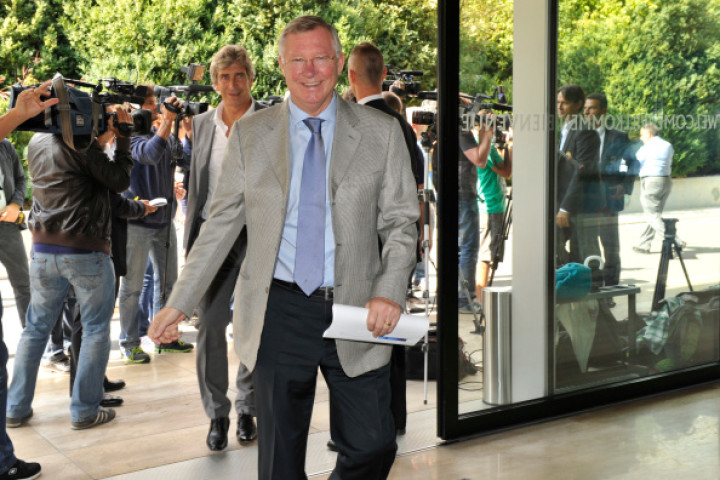 Sir Alex Ferguson is confident Manchester United manager Louis van Gaal's changes at the club will beneficial and successful.
The Dutchman has overseen a raft of changes following his arrival in the summer, which are not just concerned with the playing staff but also focused on improving the club's facilities.
"Obviously Louis van Gaal has made a lot of changes and I was thinking about that actually. Maybe he's doing the right and correct thing, to clear the decks and build his own team, because he's got the experience and the coaching ability to do that," Ferguson said, as quoted by the Daily Mail.
Ferguson is aware that despite the heavy summer spending, United are still not getting good results on a consistent basis, but has defended the Dutchman, pointing to his own record at the start of his United career.
The ex-United manager believes the board will stand behind Van Gaal and give him the time needed to settle in and get the team working the way he wants, instead of expecting immediate results.
"And he's got the reputation to do that. I think the way he's approached it is, I think, brilliant. He's not been getting the results that are expected but when I came to the club I didn't get the results I expected myself at the beginning," Ferguson said.
"What we needed then was Sir Bobby Charlton, Martin Edwards and the board to stick by me and we had a great spell after that. Once I got settled into the club, everything was fine. Louis is going through that same process and there's no doubt in my mind that he will sort it out."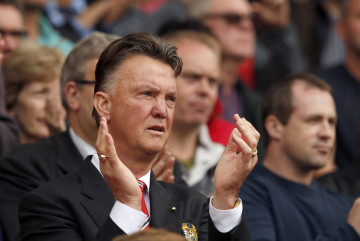 Ferguson also shone a light on his relationship with Van Gaal and admitted his surprise at how the former Netherlands manager conducted press conferences compared to him. He found the Dutch manager's honest way of handling the press conferences very "interesting".
"I've always got on well with Louis. The first occasion was when we played Barcelona in 1998 [in the Champions League] when we were in the group stages together," he said.
"He was asking me how I dealt with the press and I said I've got a few interesting things about that! He had a different approach to the press at that time. My advice was don't read it. Don't get yourself upset about it. He has his own way. Watching his press conferences actually is quite interesting. He's very, very honest in his press conferences, which is interesting."
Ferguson admitted he does meet Van Gaal from time to time at Old Trafford but has revealed there has not been a time where either one has called each other to discuss matters of the team.
"There's no ongoing dialogue. He comes into my office sometimes after the game, into the lounge, and we have a chat. But it's not a matter of picking up a phone or anything like that," he said.
"He's a very capable person with a strong mentality. He's a strong leader. He knows where I am if he ever did need me but there has not been any need for him to phone me."