After revealing all over his Manchester United career, Sir Alex Ferguson is back with a new book in which he delivers an insight into the techniques he used in leadership - a publication both for the sports and business enthusiast. To kick-off promotion for the book, Ferguson attended a question and answer session at the Royal Festival Hall in London's Southbank, in front of several hundred spectators to divulge insights into his managerial career and current musings on the global game.
Everything from his pursuit of current United captain Wayne Rooney, to the difficulties of managing England to the infamous grey kit which was abandoned at half time against Southampton was discussed during 90 minutes of engrossing discussion which captivated the audience. IBTimes UK went along to listen to tales of the Scot's unforgettable career and have picked out the highlights from the session, ahead of the release of his new book Leading which is available from 22 September.
Upon arriving at Manchester United....
"That morning when I came down from Manchester, there was a lot of apprehension there is no doubt about that. I wasn't going to change. I always thought you if you give young people the opportunity they can surprise you, and they do surprise you."
Early drinking culture within United squad...
"I made a mistake on my first day, I gathered everyone in the gymnasium and I said 'look you're all going to have to train without drink'. I was to head-strong. I used to say to them 'if you can convince me that drinking makes you a better player, then I'll supply the drink'."
Sacrifices made to succeed at United...
"To be a top footballer at Manchester United, same with the manager, you need to sacrifice. There are a lot of things that I sacrificed in my life. I think that applies to people in the business as much as it does the business world. There has to be a sacrifice because your normal life can't be the same, and mine wasn't the same it was all about United."
How to offload senior players....
"You've got to tell them the truth. You have to be straight with them. It is important to tell them the truth. The truth always works but at the end of the day they may not like it."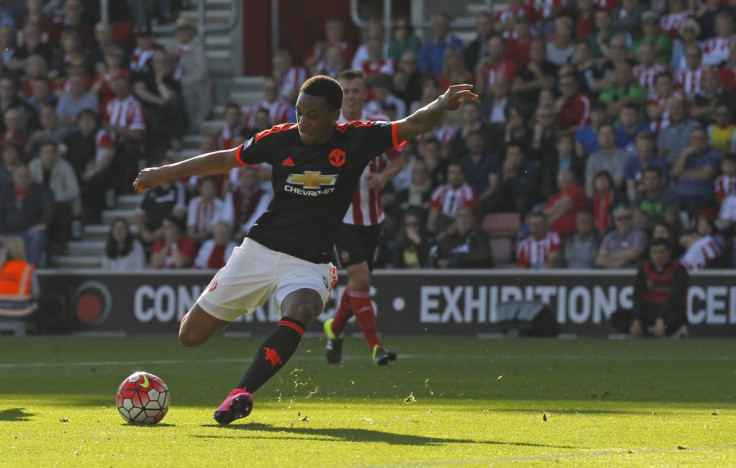 On if Anthony Martial is overpriced....
"Not at the moment he's not."
Multiple attempts to sign Wayne Rooney....
"We tried to get him away from Everton when he was 14. Jim Ryan, who was part of the academy system came back from an academy game and said 'I've seen a player and we should really go for him,' but he never wanted to leave as he was Everton through and through at that time. We tried to get him again at 16 years of age.
"Then Walter Smith came in as assistant for six months and said 'you've got to sign him'. We played Everton one day and Bill Kenwright is sitting on my left, David Moyes is sitting beside him, David Gill is there and we had to get to price. Bill Kenwright puts his phone on and says 'Mum, Alex Ferguson is trying to steal your boy'. He hands me the phone 'He's worth £50m'. You have got to remember that Bill Kenwright is an actor."
On the tactics used to sign new players.....
"Every player we went to sign we showed a desire and I wanted him and I think that transferred the whole way through. I always used to make sure I was the one who was getting him. We used to bring them to a hotel, give them lunch. It was important for them to take on board that you want them to be part of the new Manchester United team and I think that important that you get to. If they don't want to come to you that becomes obvious.
The story behind the Grey kit.....
"The change strip always had to be different when we were playing Liverpool, Arsenal, Southampton these teams. I was told 'you won't win a game in a grey strip'. The first game was Arsenal away and at Highbury there was always a shadow on the far side. Beckham is driving through the midfield and Cantona is out on the right-hand side and he couldn't see him. I told him after 'could you not see Cantona'. He said: 'where is he?'. It was a disaster.
"Then we have a crucial game at Southampton and I had a horrible feeling and I said to the kit manager on the Friday put the blue strip in. 'Just put it in'. At half time I came down and said 'change the strip' and the kit man said 'we'll get fine you know that?'. The last thing I said to them before they went out the door was score a goal it may win us the league."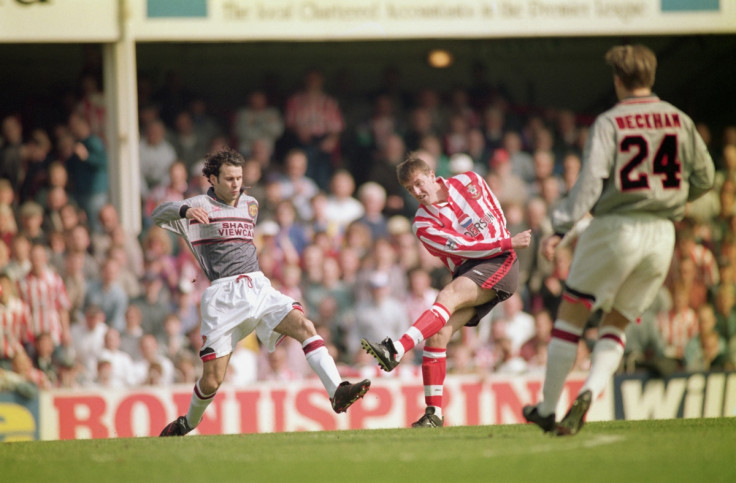 Decision to retire in 2001....
"Anyone who has got to 60 knows how they feel about it. The mistake I made was I told everyone at the start of the season an the players put their tools away. Cathy and my two sons came in one morning, kicked my foot and told me 'you're not retiring'.I was glad to hear it.
"I sat there and thought about rejuvenating the team, because we'd had a bad season and then I started thinking about young players again. Rooney, Ronaldo, a few players were coming through again and it was a very, very pivotal moment in my career. I still had the energy I just needed a wake-up call. I had a few offers but nothing really excited me."
On the difficulty of managing England....
"They did offer it to me twice but it is too difficult. I think managing England is a thankless task, satisfying the press because they build up the team so much to win the World Cup or the European Championship. Realistically it is difficult to win the World Cup or the European Championship. There is terrible pressure on them. If you take that pressure away from them and relax them and allow them to express themselves. There is a lot of pressure on them.
Retirement and the appointment of David Moyes...
"The circumstances changed me for. For the last ten years I'd get questions over who did I think would follow me. What I kept saying was that if my health was ok, I was enjoying the job. With United succession was very, very difficult.
"I made the decision after Cathy's sister died in October. I told her in December I was going to retire. The problem was how do you convey that to the Glazer family? I wanted to have a go at it and see how I felt about the decision. I got to the end of March and I was ready to tell and then David Gill comes into my house and tells me he's going to retire too. That was a serious blow.
"I had made my mind up and I think it was the right decision because the circumstances changed in my life. I then conveyed it to the Glazer family the next week and then the process started of finding the successor.
"We chose David Moyes because he was consistent with the job he did at Everton, he had a good spell 11 years at it and he showed a good appetite. When we appointed David Moyes all the press were universal in their praise and then he unfortunately it didn't work for David. The process was perfect, it was a good process."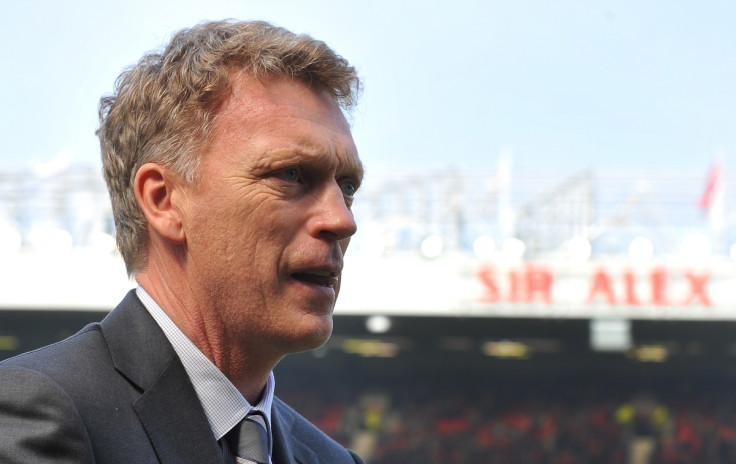 On managers giving press conferences....
"One of my hobbies now is watching press conferences because it is an important job that. You can kill yourself in a press conference. I had control of them. No matter the result he has to come out the winner. I watch some press conference and I say to myself 'don't say that'. I think it is an important part of your job. Give a message the fans want to hear. My job at United was to send fans home happy."
Losing 6-1 to Manchester City.....
"We actually, and I know I will be slaughtered for saying this, we dominated first half. We conceded just before half at an just after half time we conceded a free-kick and Jonny Evans got sent off for a tackle and they scored and we were 2-0 and 3-0 down.
"The we were 3-1 and this is when when the history books come out. For the fourth and fifth goals my full-backs are on Man City's byline, Jones and Evra, and the attack has three against two and we conceded three goals in the last 10 minutes. But at the end of the day I brought it it [the philosophy] the players brought into it, the fans brought into it, what do you do throw away the history book? It did cost us the league but we still did the right thing in trying to win the match."
Reasons for not winning the Champions League more than twice... "At the end of the day the two finals we lost we should have done better. We were better than that, and sometime it happens. The problem was that the Barcelona team of that time operated a caracul of passing at that time whereas at United we're used to having 65-75% possession, they would suffer not having the ball and it did us in both finals. In the second final I thought Barcelona were at their peak, but the first final we should have won. We started the game well and we lost a couple of bad goals and we shouldn't have let that go.