Former England manager Fabio Capello says Sir Alex Ferguson retired as Manchester United manger due to stress.
The 71 year old confirmed on Wednesday he would step down as United boss after over 26 years at the helm at Old Trafford having attained 28 major honours and established himself as British football's most successful manager.
Ferguson is due to undergo hip surgery in August while he was fitted with a pacemaker in 2004 while the Scot regularly eluded to his health dictating when he would call time on his illustrious managerial career.
And Capello, who managed England from 2008-2012, says Ferguson has retired at United due to the demands of the modern game.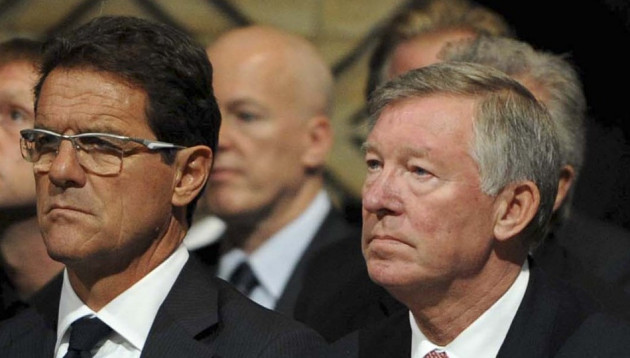 "I called him yesterday and he told me he has decided to go now because there is too much stress nowadays," Capello said. "Always having to win something is very challenging, and he told me he wanted to go around the world with his wife.
"His secret is amazing. To have that strength and ability to change things and improve every year, and always have the same desire to win."
"I met him a few months ago and he told me he would carry on," he added. "So the news of his retirement surprised me".
After joining from Aberdeen in November 1986, Ferguson went on to become the longest reigning manager in English football history, and the most successful one at that, claiming 13 league titles, the FA Cup five times, the League Cup four times, the Champions League twice as well as the Super Cup, the Intercontinental Cup and Club World Cup at United
He will be succeeded at United by Everton boss David Moyes in the summer, who is tasked with building on the legacy formed by Ferguson across over a quarter of a century at Old Trafford.