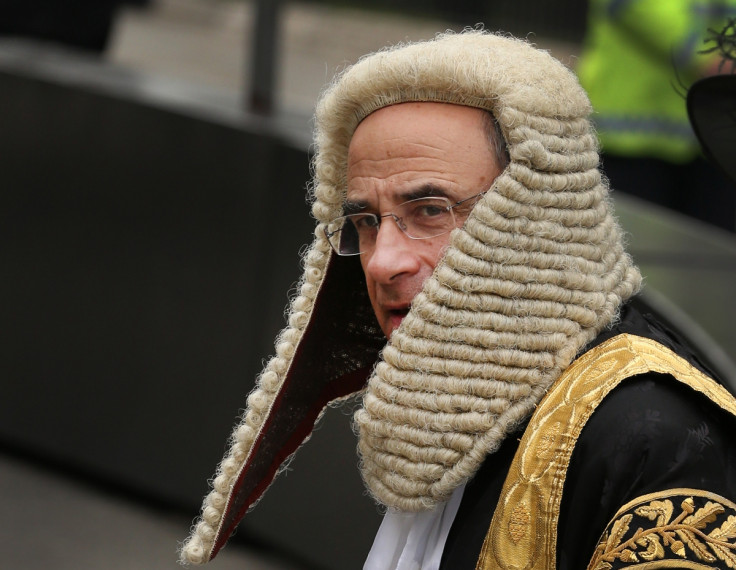 Sir Brian Leveson, the former head of the Leveson Inquiry and an ex-lord justice, has warned that cameras must be kept out of court, as they would distort trial proceedings and turn due process into an "action movie".
Sir Brian Leveson: Caroline Weatherill lecture Isle of Man - CLICK HERE TO READ ADDRESS IN FULL
Cameras have been introduced into the Supreme Court and the Court of Appeal, with past justice ministers and lord chancellors outlining their desire to see cameras brought into crown court proceedings.
However, Leveson said court proceedings need to be kept away from camera lenses as he outlined the changes that have occurred within the British constitution and the judiciary since the beginning of the 21st century.
"That I have little doubt that the presence of cameras would alter the dynamics of a trial and put undue pressure on witnesses, many of whom will be reluctant participants in the court process," he said in his Caroline Weatherill Lecture on the Isle of Man.
"Examples of televising such trials, in my view, fully support that concern and risk converting through editing what is intended simply to be law in action into an action movie, inevitably providing a compressed picture of a complex process," he explained.
Leveson added, while he would like to see restrictions on cameras kept in place, there was no reason trials should not avail themselves of the advantages provided by technology. "There is no reason why certain hearings – preliminary or case management hearings – should not be conducted virtually; if video or telephone conferencing or similar systems are available to converse across the world," he said
"There is no reason why, with suitable facilities for the public and for recording what happens, they should not be used as a mechanism for improving efficiency and avoiding needless trips to court, whether for lawyer or participant, particularly for those held on remand in custody."