Dame Esther Rantzen has called for a permanent memorial to be erected at the BBC in honour of Sir Terry Wogan. The presenter said a statue of the TV and radio personality would be a fitting tribute.
The 75-year-old explained: "Eric Morecambe has got a fabulous statue in Morecambe Bay and I think a Wogan statue in [his hometown] Limerick or on the roof of Broadcasting House , where he claimed the nymphs used to dance, would be fitting.
"We all thought he was immortal. And I think he will be," she added.
Esther became close friends with Sir Terry when they co-presented Children in Need in the 1980s. Recalling their friendship she said: "I loved working with him. He was very sweet to me. We were real partners.
"He introduced me for a radio show. he was fantastic, a really good interviewer. He had that wonderful twinkle, very humourous. He enjoyed spontaneous fun, as well as getting to the serious questions," she revealed.
Commenting on his skill as a broadcaster Dame Esther said: "I remember one of the senior BBC bosses saying 'You watch that man, he's more than just a DJ' and clearly he was. It was clear to everyone in broadcasting he was a major talent. He made it look easy, but it wasn't. There are great broadcasters out there, and more will come, but there will never be another Terry Wogan."
Sir Terry died on Saturday 31 January following "a short but brave battle with cancer" aged 77. Except for close family and friends, he had kept his illness secret. Dame Esther said it was typical of the modest TV star.
"I didn't know he was ill. Terry was a very private person and it doesn't surprise me that nobody knew," she told the Mirror, adding: "We've lost someone who linked the nation together with his impish humour and irreverence."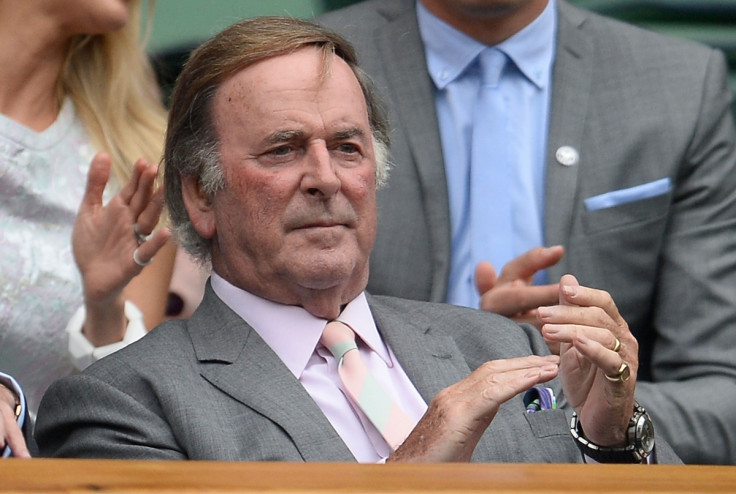 Fans and friends of the star including Sir Ian Botham, Chris Evans, Richard Madeley, Eammon Holmes and Phillip Schofield have expressed their shock at the news of his passing. Prime Minister David Cameron also paid tribute to the Limerick-born broadcaster saying: "Britain has lost a huge talent." An emotional Chris Evans who described the broadcaster as his "Radio Dad" said he was "the absolute governor."
Sir Terry will be buried in a private funeral service next week, the BBC announced. The funeral will be attended by his family and close friends. The service will take place in England rather than his native Ireland and will probably be followed by a public memorial.
He leaves his wife Helen and children Mark, Alan and Katherine and five grandchildren.
A condolence book for Sir Terry has also been opened in the entrance of the BBC's New Broadcasting House in London.