Sir Terry Wogan: TV and radio legend only found out he was dying 'three weeks before his death'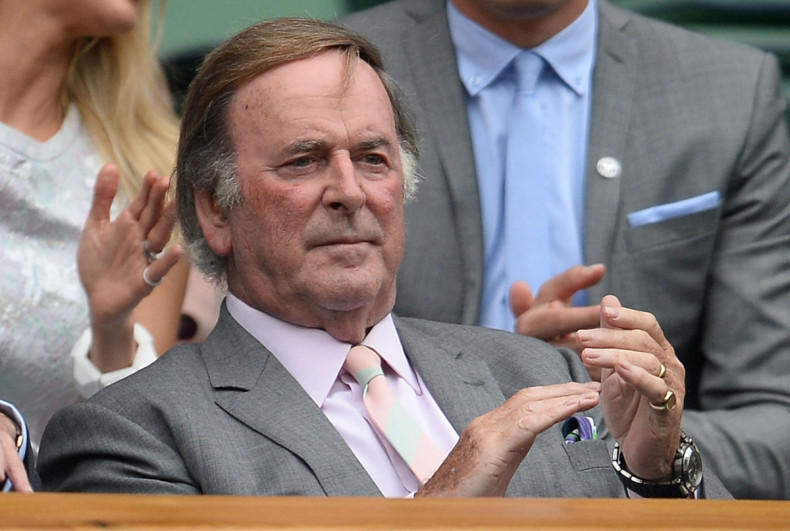 Sir Terry Wogan only realised the extent of his illness three weeks before he died, a close friend of the TV and radio personality has revealed. The 77-year-old died following a "short but brave" battle with cancer, surrounded by his family.
Priest Brian D'Arcy, who knew Sir Terry for 40 years and presented Pause for Thought on his breakfast show for nearly 20 years, was at his bedside in his final days. He said that in the run-up to Christmas, Sir Terry was suffering from a bad back. Citing health reasons, he was forced to pull out of Children in Need. It was the first time he was absent from hosting the charity fundraiser for 35 years. Around the same time, he disappeared from his weekly BBC Radio 2 show, Weekend Wogan.
"I don't think even he thought he was unwell, other than he had quite a seriously bad back, and wouldn't have been able to stand for the entire show. I think he contacted the doctor just to see, and the doctor advised him against it, now obviously his own medical details are his own privacy."
Father D'Arcy said he was convinced Sir Terry was recovering after the TV and radio host told him: "Everything is going to be alright, old boy".
According to The Telegraph, Sir Terry told friends he was winning his secret cancer battle until his condition suddenly deteriorated. "I think alarms bells began to ring about three weeks ago. He had been in some pain before that, and he had got through Christmas. And the family had a lovely Christmas because I rang them to specifically to see and everything was fine, and then things began [getting worse]", D'arcy said.
"After Christmas it seemed to change a little bit and seemed more serious," he said. "I gathered from the family that he was becoming quite ill so I dropped in on the spur of the moment because I didn't want to leave it too late. The family were very delighted. I just didn't realise until then that it was the end."
Describing his last meeting with the TV legend, Father D'arcy added: "I wasn't sure how it was going to be but as soon as I saw Terry I knew it was the last time I was going to see him and the shake hands was the last shake hands with him," he said. "It was a beautiful day, a day I'll never forget, a sad day, because it was the end of a beautiful friendship."
The legendary broadcaster will be laid to rest in England – his home for nearly 50 years – rather than his native Ireland in a private ceremony for family and close friends, followed by a public memorial.
Speaking on Irish radio he explained: "How can you have a public funeral for Terry Wogan? Where would you put it? Wembley wouldn't be big enough for it, so there will probably be just family and friends at a private funeral. I suspect it will be probably early next week. It is in the UK. The BBC usually holds a quite public memorial service later on."
Fans and friends of the star including Sir Ian Botham, Chris Evans, Richard Madeley, Eammon Holmes and Phillip Schofield have expressed their shock at the news of his passing.