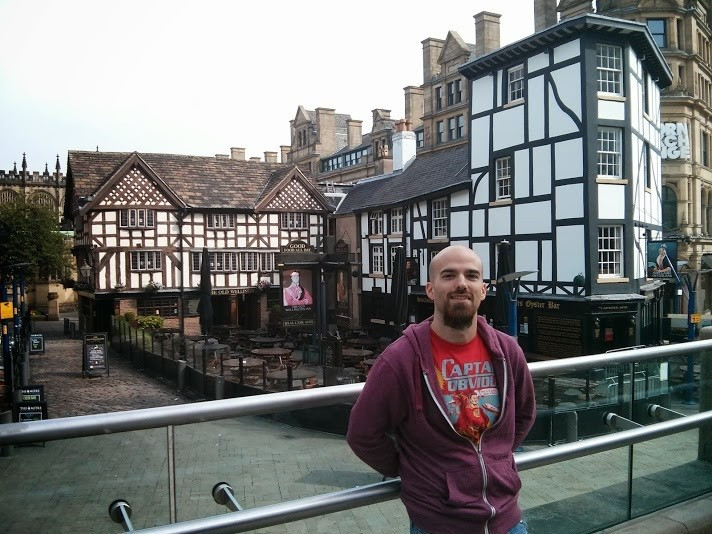 As the UK economy marches towards a recovery, the British government is trying to lure foreign entrepreneurial talent to the country's shores through the Sirius Programme, a support package offered by the UK Trade & Investment department.
Under Sirius, foreign graduates and students with innovative start-up ideas are offered help relocating to the UK, mentoring by business experts, and support in financing their ideas.
In part four of a five-part series, which will profile some of the talent coming through Sirius, IBTimes UK hears from Francisco Gallardo Lopez of Spain.
What is your business idea?
I am working with a team on a business idea called Brobotics. We're developing a new technology that will pre-emptively find leaks in oil pipes and at the same time check inner pipe structure.
Why do you want to pursue it?
I find the entrepreneurship field truly motivational. The idea of designing new, innovative products that make a difference and help people is my passion. A 9 to 5 employee in a traditional company never has the chance to dream like an entrepreneur does.
To begin with, the only reason to work on ideas, like the pipe inspection method, was to create systems that could change and improve the way things are done at the moment. Now it turns out that we can make some money from our ideas and that's really exciting.
What is your background?
I am a Telecommunications Engineer specialising in Radio Frequency (antennas, electronics, computing, networking). Currently I am working as a Systems Engineer for the Deep Space Network of NASA. We are in charge of receiving signals from Deep Space: Mars missions, Voyagers, Cassini, etc. My job keeps me mentally active and motivates me to think about my own personal dreams and goals.
What is it about Britain that makes you want to set up here?
The UK government's ideas are great, they are really focused on bringing good ideas and talented people to the UK to create companies. I noticed this at UKTI's Entrepreneurship Festival held in Manchester last month where I had the chance to talk to and network with great minds and very talented people. The way UK is focusing on business and entrepreneurship is great, it really inspires me to set up my business there.
What do you think of the Sirius Programme?
It is a great opportunity. The chance to receive mentoring and funding in the UK is what any entrepreneur dreams of. In these times of global crisis, what the UK government is doing to boost the economy is really exemplary.
Find out more about the Sirius Programme at its website.
Read more:
Sirius Programme Profiles: Thungdemo Ovung's 3Dlife to Bring Clean Drinking Water to Developing World
Sirius Programme Profiles: Allie Speidel Innovates to Help Disabled Students and Teachers Interact
Sirius Programme Profiles: Fiona Disegni's Rentez-Vous Creates Fashion Rental Marketplace
Sirius Programme Profiles: Richard Loat's Sport-Driven 'Disruptive Philanthropy'