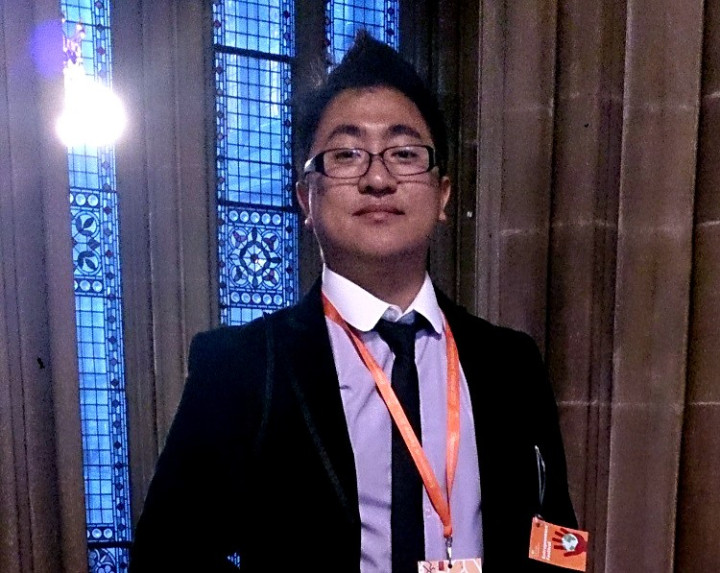 As the UK economy marches towards a recovery, the British government is trying to lure foreign entrepreneurial talent to the country's shores through the Sirius Programme, a support package offered by the UK Trade & Investment department.
Under Sirius, foreign graduates and students with innovative start-up ideas are offered help relocating to the UK, mentoring by business experts, and support in financing their ideas.
In part one of a five-part series, which will profile some of the talent coming through Sirius, IBTimes UK hears from Thungdemo Ovung of India.
What is your business idea?
The business idea I'm working is designed to give people in developing countries access to clean and safe drinking water in a cost effective way. In many developing countries, water sources are far from home and millions of people around the world die from contaminated water sources every year.
My team, 3Dlife, has a solution to solve this problem; we have devised a system that uses a portable water container that can store up to 50 litres of water and is able to filter and sanitise waterborne diseases.
Why do you want to pursue it?
I believe that everyone has the right to have access to clean and safe drinking water, it's as simple as that. However this is not the case in the world at the moment, waterborne diseases are the world's leading killer with over three million people dying every year due to ingestion of contaminated water.
Secondly, this is a lucrative business as the elimination diseases and death due to unclean water is a billion dollar industry. The UN also has a goal by 2015 to halve the amount of people that don't have access to safe drinking water globally. This has not yet been achieved so the 3Dlife business idea could not come at a better time as we can help achieve this milestone with our product.
What is your background?
I was born and raised in India and have experienced carrying water through the conventional system so I can totally understand the need of the people in rural India and the impact this product will have on people's lives there.
I have an MSc Industrial biotechnology from Liverpool John Moores University and I am currently studying for a MSc. in Crop Biotechnology and entrepreneurship at the University of Nottingham.
What do you think of the Sirius Programme?
The Sirius Programme provides the perfect platform for aspiring young entrepreneurs all around the world. For people like me who are about to graduate from university with loads of ideas but without the contacts and experience, the Sirius Programme is perfect. There is also equal opportunity from all corners of the world to set up business in UK and I will be honoured to be part of this programme.
Find out more about the Sirius Programme at its website.
Read more:
Sirius Programme Profiles: Allie Speidel Innovates to Help Disabled Students and Teachers Interact
Sirius Programme Profiles: Fiona Disegni's Rentez-Vous Creates Fashion Rental Marketplace
Sirius Programme Profiles: Francisco Gallardo Lopez's Brobotics Aims to Revolutionise Oil Pipe Inspections
Sirius Programme Profiles: Richard Loat's Sport-Driven 'Disruptive Philanthropy'