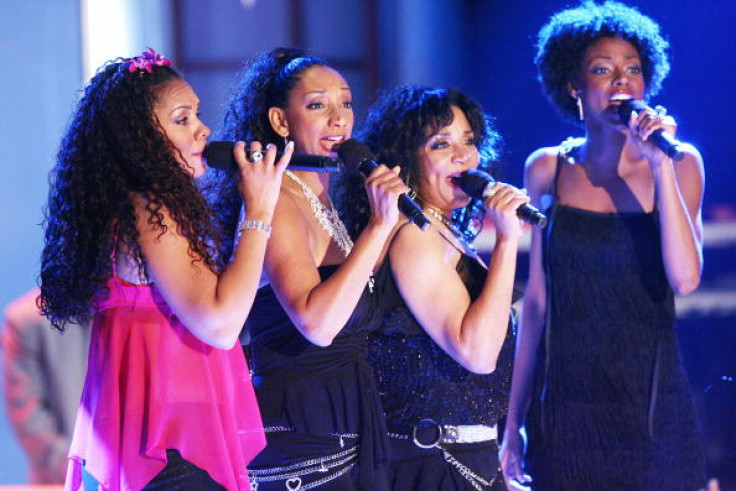 Singer Joni Sledge, who was a founding member of the music group Sister Sledge, has died aged 60.
Sledge, whose group was best known for the hit single 'We are Family', was found dead in her home in Phoenix, Arizona, by a friend on Friday (10 March), the band's publicist Biff Warren told the Associated Press.
In a statement, Sledge's family said: "On yesterday, numbness fell upon our family. We welcome your prayers as we weep the loss of our sister, mother, aunt, niece and cousin."
Sister Sledge was founded by Joni and her sisters Debbie, Kathy and Kim in 1971, though several years passed before they saw chart success.
In an interview with The Guardian in 2016, Sledge said the band had waited so long for a hit record they began to question whether they were in the right industry.
"The four of us had been in the music business for eight years and we were frustrated. We were saying: 'Well, maybe we should go to college and just become lawyers or something other than music, because it really is tough'," she said.
But in 1979, the band enjoyed its first hit record with 'The Greatest Dancer' and released the album 'We are Family', with the single of the same name becoming their biggest hit, selling more than 1 million copies and receiving a Grammy nomination.
As soon as news of the singer's death broke, messages of condolence began pouring in on Twitter, with many sharing pictures and footage of Sledge as she performed with her sisters.
Sledge is survived by her son, as well as her sisters, who she last performed with at a concert back in October 2016, Warren said. The cause of Sledge's death has not yet been determined.