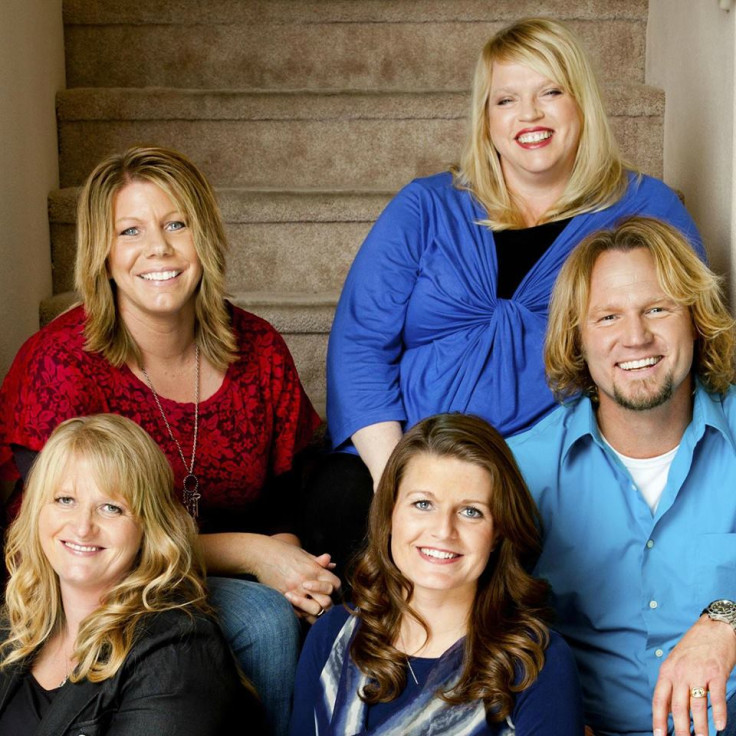 Kody Brown is now the legal parent of his fourth wife Robyn's children from her first marriage. But this is not the only happy news for the legally-wed couple. They will also reveal their unborn baby's gender in the upcoming episode of Sister Wives.
The baby is due in on 7 January 2016 and will be the second child of the couple and 18th of the polygamist. This is Robyn's fifth child.
The Brown family has gone through many ups and downs during the current season, including the confirmation of the divorce between the polygamist and his wife of 24 years. The eldest wife of the Brown patriarch went through an emotional downturn post her divorce and this has led her being catfished by a woman luring her into a relationship while posing as a man in social media.
The official synopsis of the popular reality series's episode 9 reads: "The Browns are taking the biggest journey of their lives. They are all going to Alaska and they are bringing Logan's new girlfriend too. And Kody and Robyn reveal the sex of their new baby to the family!"
A promo of the upcoming episode will reveal Meri's struggle as she speaks up about her online affair and how she was being duped by a woman posing as man. "So, I think I should bring something up. It's never easy when I feel like I need to talk to the family, and when there's something I need to bring up," she says in the clip. "They have no idea how bad it is. They don't know what I got into..." Meri adds with teary eyes and a choking voice.
Click here to watch the episode live online if you are in the US. You can also watch the episode online by clicking here.
Sister Wives Season 6 airs every Sunday on TLC at 9pm EDT.