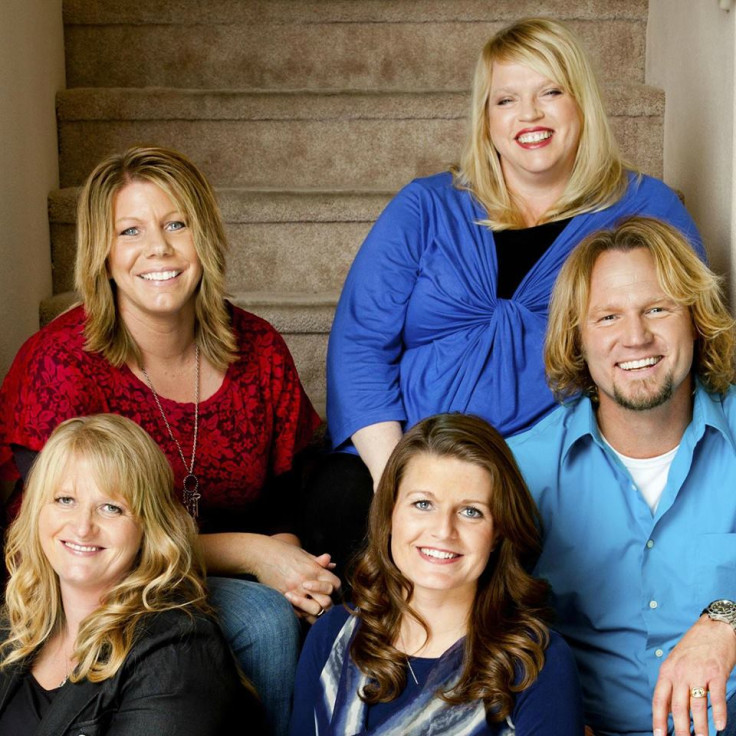 Polygamist Kody Brown and his four wives, Meri, Janelle, Christine and Robyn, and their 17 children will return to TLC for Sister Wives season 6, which is expected to feature loads of drama and emotional moments. In the premiere episode, the eldest wife of the Brown patriarch will get her official divorce papers. But instead of informing the same to her husband of 24-years, she breaks the news to Robyn, who finds it a bit awkward.
"I haven't told Kody yet," Meri tells her in the promo, but the 36-year-old was not too happy and replies back saying "You should probably do that. You should have had him here instead of me."
Fans of the show will soon be treated with the legal wedding of Kody and his fourth wife. However, they can expect lots of emotions being drained through out the event.
"It's just weird," the 44-year-old reality star told the couple in a sneak peek of Sunday's season premiere on People magazine.
Mariah's mother confesses before the two that she is going through lot of emotional turmoil after divorcing the polygamist. "I've just been trying so hard to be there and do this whole team thing and not be caught up in the emotions of it, and I shocked myself by having so much emotion."
Rumours have been swirling around that Robyn and Meri are having huge differences after the divorce episode. But the first wife of the polygamist refuted all the gossips with a series of tweets.
Soon after the couple will announce their baby news, which fans have already acknowledged by the Brown family (especially), Robyn has to go under a lot of hate from Meri supporters.
"It disappoints and saddens me that there is so much hate swirling around what we see as an ultimate blessing and gift of happiness," she said in her social network account addressing to the negativities.
"No position was given up, no position was taken. The most important thing to me is those 3 kids of Robyn's. Their happiness, their security, their peace, is what matters to me. I will do anything in my power to give them that, and that is exactly what I did. No matter what emotions I may have felt when I was going through it, those kids trumps all of that. I made that decision, I offered it to Robyn, and I would do it again."
The latest season picks up right from where the season 5 left off, the divorce. It will followed by the wedding of the father of 17 children and his fourth wife.
Click here to watch the episode's live stream online.
You can also watch the episode online by clicking here.
Sister Wives season 6, the controversial polygamist show will premiere on 13 September at 10 p.m. ET on TLC.