Sky Sports Pundit Urges Costly Liverpool Pair 'to Step Forward'
Andy Carroll and Jordan Henderson must start performing for Liverpool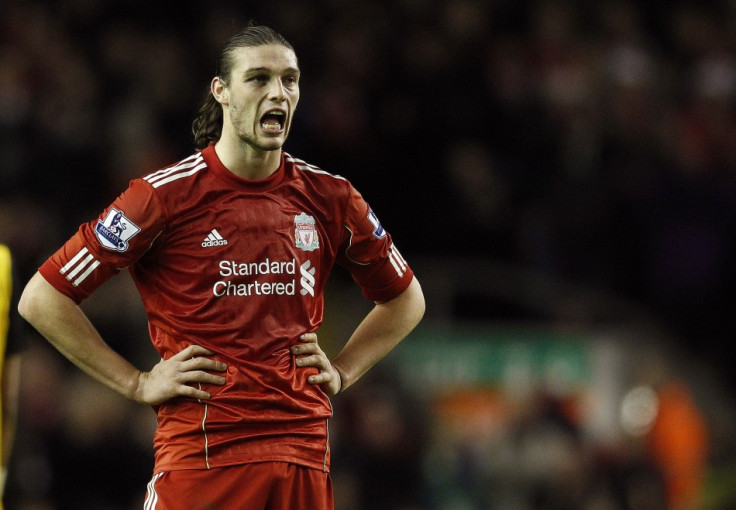 Liverpool manager Kenny Dalglish desperately needs Andy Carroll and Jordan Henderson to 'come alive', according to Sky Sports pundit Chris Kamara.
The costly aforementioned duo have failed to regularly hit the standards required of a club of Liverpool's stature and Kamara believes their malaise is exasperating the club's current issues which perhaps reached its nadir against Bolton at the weekend.
Dalglish was hugely critical of Liverpool's performance at the Reebok on Saturday and Kamara suggests the Anfield chief is inevitably going to feel the pressure given the club's lavish expenditure since his arrival.
While Luis Suarez and Jose Enrique have been consistently superb and Charlie Adam began the season in excellent form, a spate of Liverpool's other high-profile signings have simply failed to deliver. Kamara suggests Andy Carroll and Jordan Henderson in particular, need to show their worth to Liverpool and quickly.
"Kenny Dalglish came out and had a go at his players because it was so comfortable for Bolton on Saturday." Kamara told skysports.com.
"They desperately needed a win to get themselves out of the bottom three and they got it. It wasn't as if they were hanging on either, they were up against a Liverpool side who, like Kenny said, turned up thinking they were going to win.
"If you go there and think 'we don't have to do too much to get a result', you're not going to do it. It's the first time away from home that Liverpool have underperformed like that, it must be a worry.
"Kenny's going to feel the pressure, he's spent a lot of money - imagine what would be going on if Torres was scoring lots of goals at Chelsea, it would be a totally different scenario, he would be right on the brink.
"Andy Carroll and Jordan Henderson need to come alive, it's as simple as that. It was a big outlay on them, all the Torres money, so he needs those two to step forward and perform to their ability."
Carroll moved to Liverpool in January last year in a British record £35 million deal, making him the eighth most costly player of all-time, yet his performances have suggested anything but that lofty figure.
Likewise Henderson, although inevitably like Carroll signed with the future in mind, has belied his patent promise and more importantly his £20 million transfer figure.
The duo have the opportunity to readdress the popular perception of them when Liverpool take on Manchester City in the second leg of the Carling Cup semi-final. Dalglish's side are currently 1-0 up.
© Copyright IBTimes 2023. All rights reserved.