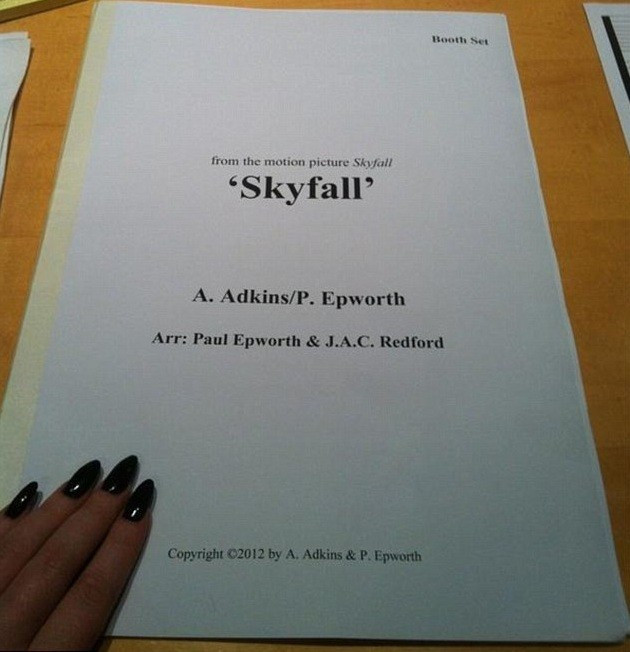 After months of speculation, Adele has confirmed that she will be singing the theme tune for the upcoming James Bond movie Skyfall.
The Rolling in the Deep hitmaker, who is expecting her first child with boyfriend Simon Konecki, shared the news with fans on Twitter by posting an image of the front page of the musical score.
The London-born songstress, listed as A. Adkins, wrote the track with Paul Epworth, co-writer and producer of Rolling in the Deep.
The music has been arranged by Epworth and film composer JAC Redford, whose credits include The Help, The Iron Lady and Wall-E.
The name has not been confirmed.
Adele first hinted that she would be working on the soundtrack for the film in September 2011.
"I'm going back in the studio in November, fingers crossed," she told Jonathan Ross on his chat show.
"This is actually a theme, what I've got to do for, um - Wow. That's really giving something away isn't it?"
Other stars whose vocals have graced Bond movies over the last few years include Jack White and Alicia Keys for Quantum Of Solace and Chris Cornell for Casino Royale.
Skyfall, which sees Daniel Craig reprise his role as 007, is set to be released will on 26 October.