A US court on Thursday (21 December) sentenced Anissa Weier, one of two Wisconsin teens charged in the 2014 Slender Man stabbing of a classmate. The 16-year-old has been given 25 years in a mental hospital.
The sentencing comes months after Weier pleaded guilty in August to attempted second-degree homicide with her friend Morgan Geyser. She was earlier facing a charge of first-degree attempted intentional homicide but in August, she said she cannot be held responsible for the murder as she was mentally ill.
The verdict by Waukesha County Circuit Judge Michael Bohren stated that Weier will spend at least three years at a mental health facility before she can request to be discharged. If doctors will find her fit to be released for outpatient care, she would then be under state supervision until the age of 37, FOX 8 reported.
In 2014, at the age of 12, Weier and her friend Geyser had lured their classmate Payton Leutner into a wooded park in Waukesha, a Milwaukee suburb, before stabbing her 19 times. However, Leutner survived after she managed to crawl out of the woods and was found by a passing bicyclist.
The duo had attacked Leutner to please the fictional character Slender Man, who they believed was real. Lawyers for the girls' claim they thought killing her would make them safe from the Slender Man.
On Thursday, before her sentencing Weier briefly apologised for her actions. She told the judge: "I do hold myself accountable for this and that I will do whatever I have to do to make sure I don't get any sort of delusion or whatever again.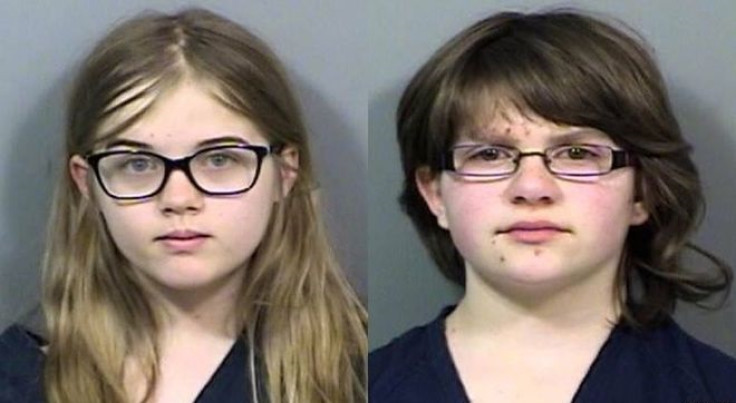 "I want everybody involved to know I deeply regret everything that happened that day. I know that nothing I say is going to make this right and nothing I say is going to fix what I broke."
No one from Leutner's family addressed the court during the sentencing, but local media reported that her mother has sent a letter to Judge Bohren this week, saying the 2014 incident "has defined our lives". She added in the letter that her daughter still fears for her life.
"She will struggle with the events of that day and physical and emotional scars it left for the rest of her life," her mother wrote.
Prosecutor Kevin Osborne argued against the sentencing and said, "Considering the nature and gravity of this offense, being supervised until the age of 37 is not all that long ... in terms of the fact that Payton is looking at a lifetime of scars, physical scars and psychological scarring."
Meanwhile, it was reported that the other girl, Geyser, also accused of the attack, will be sentenced in February. She had pleaded guilty to attempted first-degree intentional homicide in October with the agreement that she isn't criminally responsible because she suffers from schizophrenia, which was testified by an expert.
Prosecutors have asked for at least 40 years of confinement for her in a mental hospital, FOX News reported.
The Slender Man character originated on the internet in 2009, reportedly in a forum called Something Awful. The fictional character is a spectral image with no face, who wears an ill-fitting suit and lurks in the background of doctored images.