The 2014 "Slender Man" attack has affected the local community so much that at least two movie theatres in Milwaukee have said that they were not sure if they would screen an upcoming horror movie based on the online fictional character.
The character, "Slender Man", is said to have inspired the two Wisconsin girls, who attempted to kill their classmate.
Anissa Weier and Morgan Geyser, both then aged 12, had stabbed their classmate Payton Leutner at least 19 times after luring her into a wooded park in Waukesha, a Milwaukee suburb.
The pair had attacked Leutner to please Slender Man, a fictional character who they believed was real. Their lawyers claimed that the girls thought killing their friend would guarantee their safety. Fortunately, Leutner survived after she managed to crawl out of the woods and was found by a passing bicyclist.
Speaking with the KTLA News, the spokesman of the Avalon Theater and Fox Bay Cinema Grill, both located in Milwaukee, Wisconsin, just 20 miles from the crime scene, said that they don't think they will show the film.
"That's hitting a little too close to home. I just don't see us bringing it in to view because I don't know the people in Milwaukee want to see a movie about that — given what's happened," owner of Fox Bay Cinema Grill, Roman Kelly, said.
Mark Struke, who works at the Avalon, said: "It's a little bit fresh for the community to just play a basic horror film that involves this tragedy."
The film in question is set to hit the screens on 18 May, but Sony Pictures that is releasing it has claimed that the story is not based on the girls' case, but rather on Slender Man himself.
The IMDb has described the character as "the story of a tall, thin, horrifying figure with unnaturally long arms and a featureless face, who is reputed to be responsible for the haunting and disappearance of countless children and teens".
The father of one of the two girls, Bill Weier, has spoken against the movie's release and called it distasteful. His daughter, 16-year-old Anissa, was recently sentenced in the stabbing case, and was given 25 years in a mental asylum.
"It's absurd they want to make a movie like this. It's popularizing a tragedy is what it's doing. I'm not surprised, but in my opinion, it's extremely distasteful. All we're doing is extending the pain all three of these families have gone through," the teen's father, who has stood by her through her arrest and trial, told the Associated Press.
A petition has already been started calling for Sony to cancel the film's release. As of Friday, 5 January, afternoon, it has received over 5,700 signatures of its intended 6,000 goal.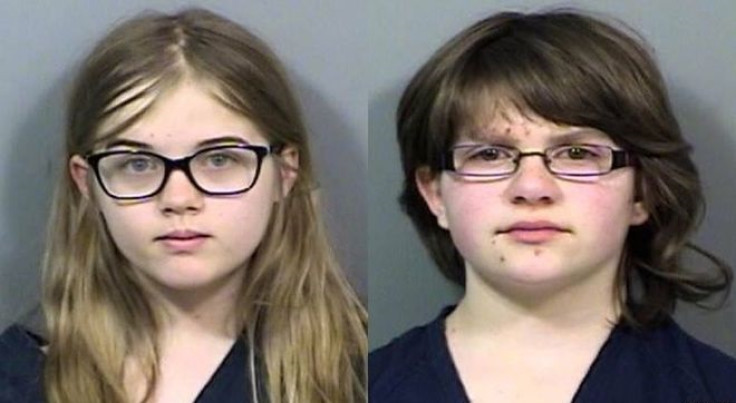 Meanwhile, Margaret Altschaefl, a psychologist for Milwaukee Public Schools, has asked the parents of the region to talk to their children about the film.
"Is my child capable of understanding what's going on in the film? That it is a film, that it's not real?" she said.