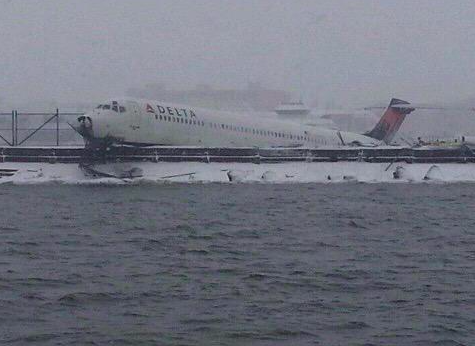 All flights at New York City's LaGuardia Airport have been suspended by the Federal Aviation Administration (FAA) after a Delta plane skidded off a runway and slammed into a fence on Thursday (5 March).
Slippery conditions hampered visibility of the Delta flight 1086 at around 11.00am local time, after the plane had just touched down from Atlanta.
"We just crash landed at LGA. I'm terrified," tweeted Jaime Primak, a reality TV star and celebrity blogger, soon after the plane slammed into the fence.
According to the National Weather Service, visibility was down to a quarter of a mile at the time of the crash.
Michael Moritz, waiting at the Amex lounge for his flight to board, reported seeing the plane crash land.
"In my view, the plane made the landing, then lost control. "[It] swerved off the runway. Hoping everyone is safe," Moritz tweeted, reported The Daily News.
A total of 125 passengers and five crew members were on board the Delta flight, officials said.
No serious injuries were reported, according to FAA.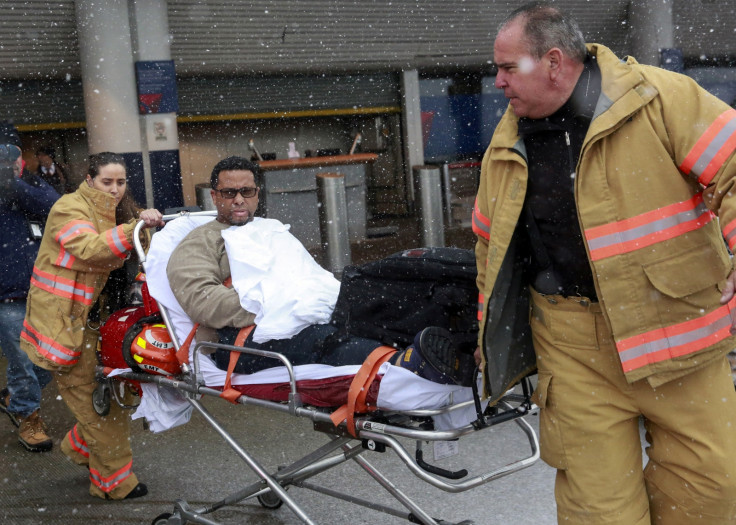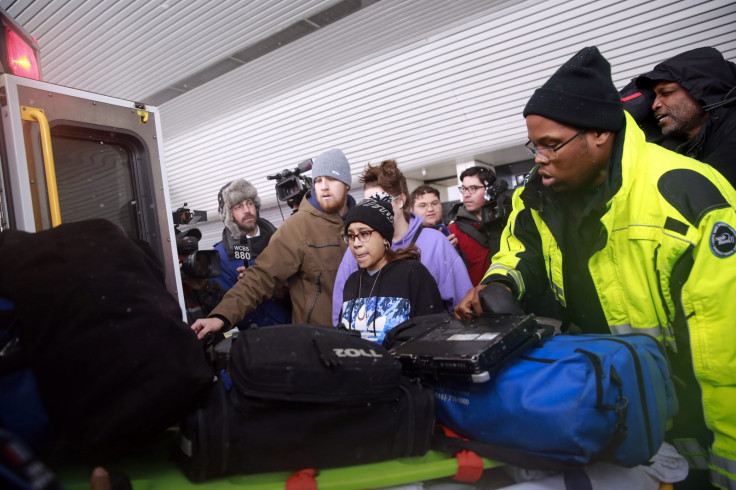 As the plane came to a stop, passengers slid down emergency slides and were taken to the Delta terminal on a shuttle bus, where they were attended to by paramedics, said a Port Authority source.
A fuel tank on the plane was reportedly ruptured, however there was no fire. The leak was contained by an elite team at the Port Authority Aircraft Rescue Firefighter Unit, said the source.
"These people were in good hands. This team has more experience in this than anybody," said the source.
Delta Airlines is investigating the incident and an airline spokesman said: "Our priority is ensuring our customers and crew members are safe."