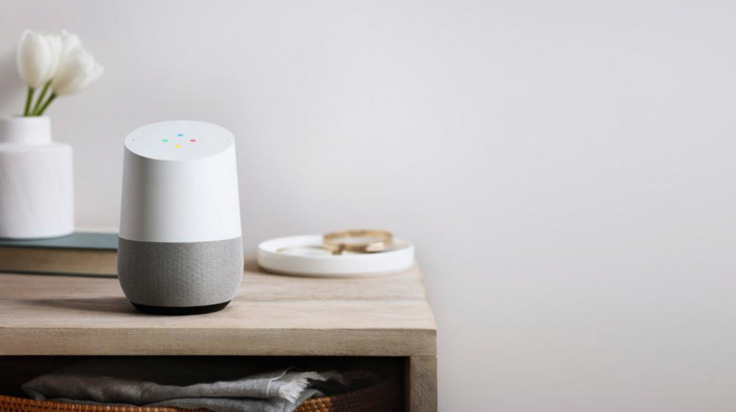 A smart home device called authorities during a domestic dispute at a New Mexico home.
Eduardo Barros was house-sitting with his girlfriend and her daughter at a Tijeras, New Mexico home on 2 July when the two began arguing. The altercation soon became physical, Bernalillo County Sheriff Department's spokesperson Deputy Felicia Romero told ABC News.
Barros allegedly wielded a firearm and threatened his girlfriend. He then asked her: "Did you call the sheriffs?" The question was picked up by the smart home device, which recognised it as a voice command and called 911.
Deputies arrived on the scene and were able to extricate the woman and her daughter from the home, ABC News reported.
The girlfriend sustained injuries but was not taken to a hospital and her daughter was not harmed, Romero said.
Authorities lauded the smart home device, which ABC News originally identified as a Google Home, for potentially playing a life-saving role in the situation.
"The unexpected use of this new technology to contact emergency services has possibly helped save a life," Barnalillo County Sheriff Manual Gonzales III said in a statement. "This amazing technology definitely helped save a mother and her child from a very violent situation."
Barros faces charges of possession of a firearm or destructive device by a felon, aggravated battery against a household member, aggravated assault against a household member and false imprisonment, court documents reveal.
Bernalillo County Metropolitan Court spokeswoman Camille Baca said Barros appeared Wednesday (5 July) in the Albuquerque court, where a judge ruled there was probably cause for his arrest.
Prosecutors filed a motion for preventative detention and Barros will be held without bond until a hearing date is set for him to appear in the Second Judicial District Court in Albuquerque, Baca added.
Barros, who is being represented by a public defender, has not yet entered a plea, the court said.
This is not the first time a smart home device has been significant to a criminal incident. According to Gizmodo, Amazon agreed in March to hand over data collected by an Amazon Echo in connection to a murder case in Arkansas.
Authorities believe the data could be crucial in the November 2015 murder Victor Collins, who was found dead in a hot tub at the home of Andrew Bates. The Amazon Echo speaker was found near the hot tub, Gizmodo reported. Amazon finally relented to handing over the data when Bates, who pleaded not guilty to first degree murder, allowed for the release.