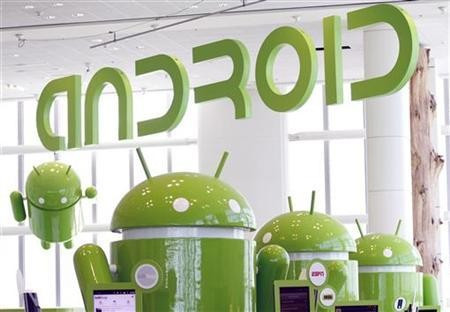 Following the revelation that Google is in the process of acquiring smartphone and tablet maker Motorola Mobility, HTC and Samsung have issued statements arguing that the take-over will not affect each company's relationship with Android.
Motorola Mobility Acquisition
On Monday 15 Aug. talking to "Googlers" via a blog post, company CEO Larry Page confirmed that Google is set to pay an inflated $12.5 billion for smartphone and tablet maker Motorola Mobility.
The deal will see Google buy Motorola Mobility at a 63 per cent mark up on its current trade price, paying $40 per share. Google reportedly plans to have the deal finalised by next spring. If successful, the deal will be the company's largest acquisition to date.
Despite the purchase Google has clarified its intent to keep its Android system open to all developers. Page's post went on to state that Motorola would continue to be run as a separate business.
"We will run Motorola as a separate business. Many hardware partners have contributed to Android's success and we look forward to continuing to work with all of them to deliver outstanding user experiences," commented Page on the future of Android as an open source operating system.
Samsung and HTC's Statements
Since the news broke analysts have speculated that the acquisition could damage Google's relationship with Samsung and HTC -- the two biggest phone makers creating devices using the company's Android operating system.
To answer this speculation both Samsung and HTC have released statements -- albeit brief ones -- clarifying that Google's acquisition will not change the companies dedication to the Android OS.
Samsung were the first of the two to comment on the deal, reiterating Google's own claim that the acquisition would help protect "the Android ecosystem".
"Samsung welcomes Google's acquisition of Motorola Mobility, which we believe will provide intellectual property protection for the Android ecosystem. We do not expect this to have any impact on our mobile business," read Samsung's statement.
HTC soon followed suit, releasing its own statement reiterating a similar belief that the acquisition would help the Android OS grow.
"We are supportive of Google's acquisition of Motorola Mobility as this is a positive development to the Android ecosystem, which we believe is beneficial to HTC's promotion of Android phones. The partnership between HTC and Google remains strong and will not be affected by this acquisition," read the statement sent by HTC's spokeswoman.
Apple, Microsoft Patent Conspiracy

Both Samsung and HTC's statements referred to the alleged underhand "patent accumulation" tactics Google accused Apple and Microsoft of using in early Aug. 2011.
In its statement regarding the acquisition Google openly stated that the decision to buy Motorola was in part made in order to help the company combat Microsoft and Apple's "anti-Android" patent accumulation tactics.
The allegation was first made in a separate statement by Google's Chief Legal Officer David Drummond. In it Drummond argued that when faced with the Android operating system's success, rather than attempting to create new, more competitive products, numerous companies had resorted to underhand patent accumulation tactics.
The company's recently failed bid on Novell's patents was also cited as a key reason for the acquisition. Google lost the patents to a combined $4.5 billion bid made by numerous companies including Apple, Microsoft and Research in Motion after making its own $3.4 billion bid.
"Our acquisition of Motorola will increase competition by strengthening Google's patent portfolio, which will enable us to better protect Android from anti-competitive threats from Microsoft, Apple and other companies," commented Page.
Both Samsung and HTC are also in the middle of heated legal battles with chief-smartphone rival Apple. The two companies came under-fire after Apple accused the two of creating smartphones using designs and tech patented by Apple. In response the two mounted legal proceedings against Apple making similar patent infringement claims.
The situation has since escalated with Samsung Galaxy Tab 10.1 imports being blocked in numerous countries across the world.
Google has not yet commented on how its recent acquisition of Motorola Mobility will change its legal strategy past a vague sentiment that it will become more aggressive.