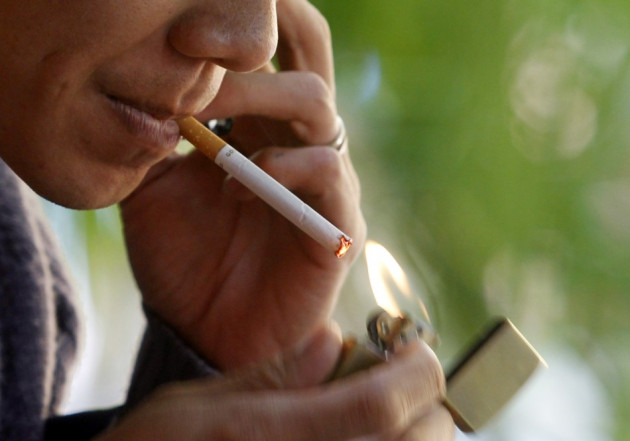 Smokers cost businesses thousands more to employ every year than non-smokers, research has shown.
A study published in the journal Tobacco Control found that smokers cost around £4,000 more every year because of cigarette breaks, time-off and healthcare costs.
Previous research has shown that smokers cost businesses more than non-smokers because of productivity loss and medical costs, but exact estimates have been vague and did not distinguish between costs purely attributable to businesses and those paid for by others, such as insurance companies or taxpayers.
Researchers from Ohio State University calculated the cost of smokers to companies by developing a cost estimation model that took into account absenteeism, lower productivity because of nicotine addiction, smoking breaks, healthcare costs and pensions.
Absences cost businesses £344 per smoker, lower productivity amounted to £307, smoking-breaks were £2,045 and excess healthcare costs were £1,367.
Pension costs were slightly less for smokers (£195 per year compared to non-smokers) because they tend to die younger.
The authors said: "Employees who smoke impose significant excess costs on private employers. The results of this study may help inform employer decisions about tobacco-related policies.
Business interests
"It is important to remember that the costs imposed by tobacco use are not simply financial costs. It is not possible to put a price on the lost lives and the human suffering caused by smoking.
"The desire to help one's employees lead healthier and longer lives should provide an additional impetus for employers to work towards eliminating tobacco from the workplace."
Micah Berman, one of the study leaders, added their research should be used by businesses to make "informed decisions" about their smoking policies.
In the US, an increasing number of companies are adopting policies pertaining to smokers - some refuse to hire smokers while others ask them to pay higher premium surcharges for any healthcare benefits.
The team said businesses could consider providing smoking cessation services to employees: "Most of the places that have policies against hiring smokers are coming at it not just from a cost perspective but from a wellness perspective," Berman said.
"Many of these businesses make cessation programs available to their employees. Most people who smoke started when they were kids and the vast majority of them want to quit and are struggling to do so.
"This is a place where business interests and public health align. In addition to cutting costs, employers can help their employees lead healthier and longer lives by eliminating tobacco from the workplace."