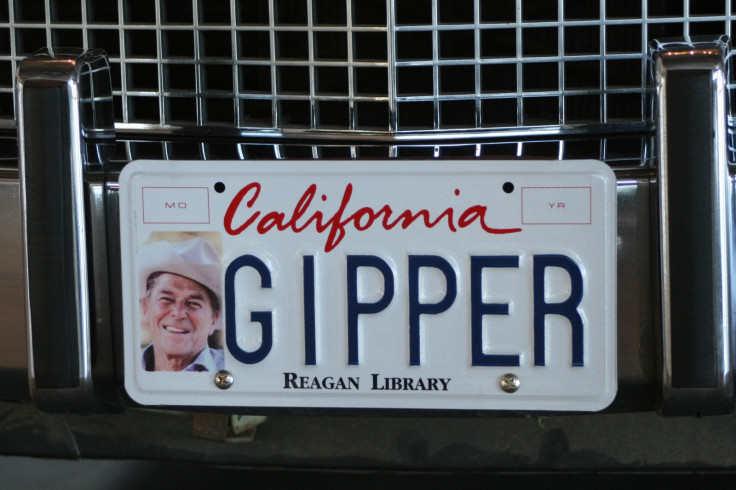 California is chock full of vanity licence plates. Drivers on the West Coast are happy to pay extra to choose the letters and numbers to register their cars. It's policing the taste and offence factor that can be tough for state officials.
Choices are most often funny or cute, like GOTDOGS or 2MUCHCAR or SOCCRMA. But lots of drivers try to slip past ideas that are too rude for the road, notes the San Francisco Chronicle.
Any reference to guns, certain body parts or drugs is prohibited by the California Department of Motor Vehicles, as are words that might offend some group.
The plate SIXHIX, apparently referring to a family who lives in the country, might be offensive to rural residents, so it was nixed.The plate EF CANCER was barred because of its "profanity," as was TWERKK because it's just too provocative
A panel of three reviewers check come 100,000 vanity plate applications each year, and reject about 25 a day. Toughest are the sneaky ones like "NOT SEE," which made it on to the road until witnesses complained and the San Diego plates were cancelled. The panel consults dictionaries on slang, foreign language translators, lists of texting protocols and the website of the Office of National Drug Control Policy, among other materials, to stay on top of the game.
The Number Plate of the Beast
Sometimes the regular plates cause headaches for drivers as well. A Berkeley woman recently received a plate with "666," which many believe is a sign of the devil. "I could not believe it," she told KCBS-TV after receiving the plates for her new car. "It sent a chill through my entire body."
The DMV agreed to replace the plates at no charge, but won't eliminate the randomly generated numbers from its system, even though they receive the most complaints from the public about the triple 6 plates.