The Met Office has issued Yellow flood warnings for most parts of Britain, and predicted heavy snowfall will be replaced by torrential rain within a couple of days.
Although the temperatures are expected to rise slightly and snow is expected to get patchier as the day progresses, the public has been warned that the disruption caused by the recent blizzards will continue.
Northern Ireland can expect icy stretches through Wednesday afternoon, overnight and well into Thursday morning, especially in the areas where the snow has frozen.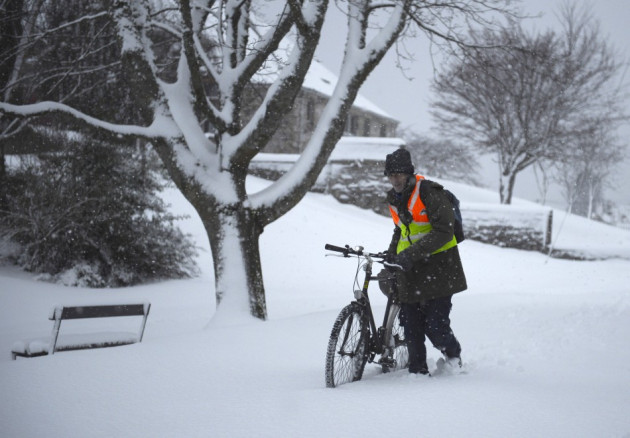 The forecast for Wednesday across the UK is mostly cloudy and cold with occasional light snow, particularly in Wales, West Midlands and southwest England, although western Scotland will remain dry.
Into the evening, eastern Scotland and some cities along England's southern coasts can expect patchy light rain, with sleet or snow fall.
In the last few days, the UK has seen heavy snow fall disrupting daily life and travel. The extreme weather has even claimed nine lives so far.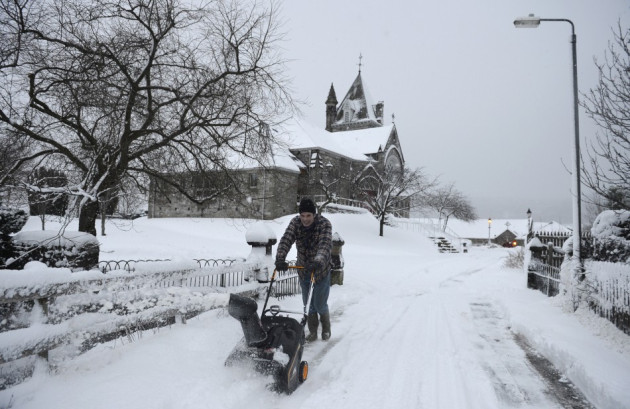 Tuesday night saw about four inches of snow fall across southern England in just three hours, with temperatures dropping as low as -4C - bringing further disruption to schools, airports and road conditions.
A forecaster for MeteoGroup has warned the public to expect more disruption. He said: "There will be more disruption to come today no doubt, with reports that up to 9cms (3.5in) have already fallen in Hampshire and around seven in the Midlands, Hereford, Worcestershire and Gloucestershire.
"The snow will ease through the day for most areas, but with a further 3cms (1.2in) expected later in the day for south Wales and parts of south-west England. While tomorrow is expected to be mainly dry, we are predicting a major snow event again on Friday with up to 10cms (3.9in) possible in some areas."
However he said that the weekends may be much better, with milder weather and no risk of snowfall.
Heathrow Airport had to cancel 40 flights on Tuesday, due to the weather conditions, while hundreds of schools were shut and work and travel was disrupted across the country.
A spokesman for the Met Office said: "Further outbreaks of sleet or snow will affect parts of Wales and southwest England through Wednesday.
"A further 2-5 cm is likely in places with perhaps as much as 10cm over high ground.
"The public should be aware that this may lead to localised disruption to transport."