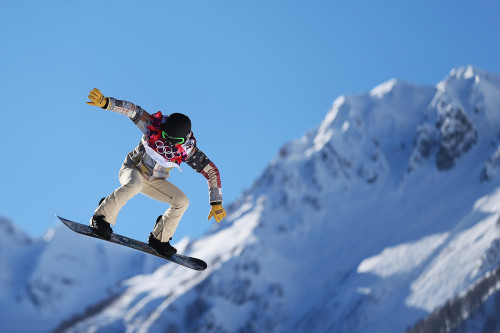 Shaun White has pulled out of the Olympic snowboard slopestyle event adding to concerns that the competition course in Sochi is overly dangerous.
A number of riders, including Briton Billy Morgan, demanded a meeting with Olympic organisers after training in the Rosa Khutor "Extreme Park" on Monday.
This was after Norway's Torstein Horgmo was forced to pull out of the games following a crash in the park which saw the 26-year-old break his collarbone.
White, 27, issued a statement to the Today show saying he would be pulling out of the slopestyle in order to concentrate on his favoured halfpipe event, where he will compete for his third gold medal.
The American dominates the event but even he has admitted the course was "a little intimidating" after he jarred his left wrist in practice.
In the statement he said: "The potential risk of injury is a bit too much for me to gamble my other Olympic goals on."
Morgan meanwhile told BBC Sport: "It's been a bit scary getting used to hitting the jumps.
"The jumps weren't raked properly, which hopefully they can sort tomorrow so they are smoother and not as intense to land."
As slopestyle enters the Olympic Games for the first time, officials plan to reduce the three jumps by a total of six feet to make the X-Games-designed course a little less severe.
The International Ski and Snowboard Federation (FIS) remains confident that the course is up to scratch, as skiers and boarders alike prepare to throw themselves into an exhilarating race complete with rails and bumps.
"It's a common process that the athletes come to a venue and have concerns after the first day of training," said FIS technical delegate Bill van Gilder.
"Today's features were super-good, they just need a few tweaks to make them even better and the feeling I have is that everyone's 'stoked' with the course."
The slopestyle qualification heats are due to begin on 6 February, ahead of Friday's opening ceremony.