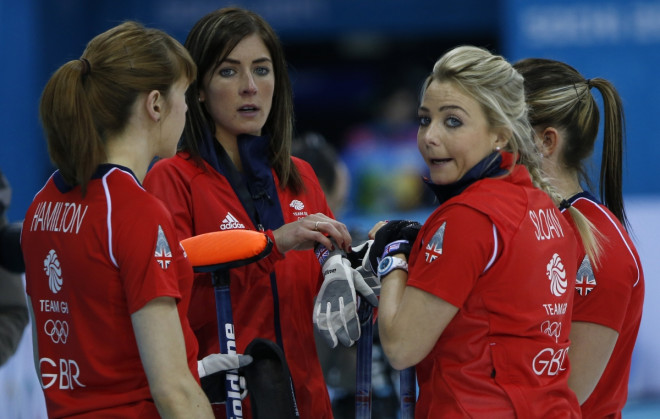 Where to Watch
Live coverage of Day 13 of the Sochi Winter Olympics 2014 starts at 05:00 (GMT) on BBC2, red button, radio and BBC Online.
Events:
Freestyle Skiing – Men's Ski Cross & Ladies' Halfpipe (from 07:45)
Nordic Combined – Team Gundesen LH/ 4x5km, Competition Round & Team Gundesen LH/ 4x5km, Cross Country (from 08:00)
Curling – Women's Bronze & Gold Medal Games (08:30 & 13:30)
Ice Hockey – Women's Bronze & Gold Medal Games ( 12:00 & 17:00)
Figure Skating - Ladies' Free Skating (15:00)
Brits to Watch:
Emma Lonsdale (freestyle skiing), GB curling teams, Jenna McCorkell (figure skating).
Highlights:
Freestyle Skiing
Team GB's Emma Lonsdale will be in halfpipe action on day 13 of the games but will be without her compatriot Rowan Cheshire.
Cheshire, 18, became the first British woman to win a halfpipe World Cup after victory in Calgary ahead of the games but a training fall at the weekend saw her knocked unconscious and suffering the effects of concussion.
Alpine-turned-freestyle skier Lonsdale will therefore take to the halfpipe alone as she makes her winter Olympic debut.
Curling
Team GB's women will be down after losing 4-6 to Canada in day 12's semi-finals but they are certainly not out of the medals.
Eve Muirhead's rink will take to the ice in their final game of the competition in a winner-takes-all tie against Switzerland.
The stakes are high as the winner will take home from Sochi a bronze medal while the loser finishes in the dreaded fourth place and leaves with nothing.