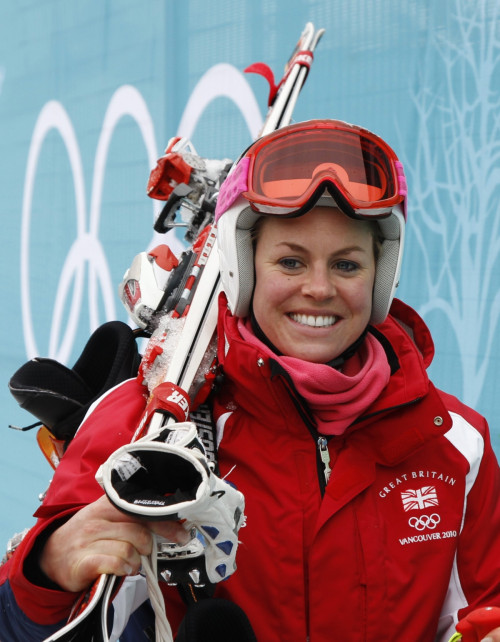 Events
Biathlon: Men's 12.5km pursuit
Freestyle skiing: Men's moguls
Short track: Women's 3000m relay
As a new week begins in Sochi, it's been a busy day both up in the mountains and down on the ice rinks and our beloved curling is back on our screens. Below are some of the British highlights of day 3.
Alpine skiing
The long-awaited return of Britain's Chemmy Alcott in the ladies' super combined.
Alcott has somewhat miraculously made it to her fourth winter games despite three broken legs and a momentous knock in confidence.
The 31-year-old, however, could not have looked more thrilled to have made it safely down the run only to announce that she would be pulling out of the slalom section. she deemed her first run as training for the main downhill to come.
Maria Hoefl-Riesch of Germany retained her super combined title to take gold while Austria's Nicole Hosp took silver and Julia Mancuso of the USA bronze.
Curling
It was mixed feelings in the curling as David Murdoch's rink beat Russia 7-4 while Eve Muirhead was left frustrated with her own inaccuracies as the women lost 6-4 to reigning Olympic and European champions Sweden.
All is not lost for the women who, like the men, are back in action tomorrow as they seek to come out on top of as many of the nine round robin clashes they will face in the run-up to the medals.
The men will face Germany on day 4 and the women will take on the USA as Britain remain strong medal contenders.
Speed skating
There was agony for Jack Whelbourne of Great Britain in the short track speed skating as he crashed out of the final mid-race with a twisted ankle.
The 22-year-old had shot through the preceding rounds and was the first Briton ever to have reached a 1500m short track final but slipped on a course marker in the closing stages of the final.
Whelbourne seemed to shrug off the pain, convinced he will skate again in the games' other distances.
The Gold meanwhile was won by an ecstatic Charles Hamelin of Canada while China's Han Tianyu took silver and Victor An added another medal to Russia's chest with bronze.