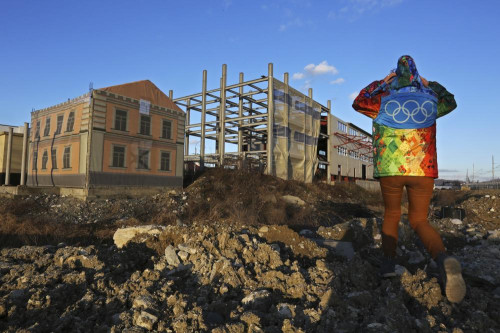 Although the 22nd Winter Olympic Games in Sochi, Russia, began with a spectacular opening ceremony on 7 February, there are reports that a lot of construction activity is still on.
Many apartment and hotel buildings, roads and shopping centres are still being constructed in the Russian Black Sea resort city.
The situation has caused a social media uproar with the hashtag "#SochiProblems" being used by visitors to share their experience of the city.
Photos of hotels shared by guests show that they were greeted by used linen, improper toilets, poor wiring, unclean water and loose fixtures.
The Twitter account @SochiProblems has 295,000 followers as of Saturday, highlighting the plight of the host city's unfinished work.
Host cities of past Olympics have also faced similar issues. According to the Los Angeles Times, Athens had unfinished buildings before the 2004 Olympics.
Even during the London 2012 Summer Olympics, there was a mad rush to finish construction work less than two weeks before the opening ceremony, the Associated Press reported.
The Sochi Olympics will be on till 23 February and it is unlikely that the construction work will be completed by then.
Take a look at the ongoing construction work in and around Sochi: