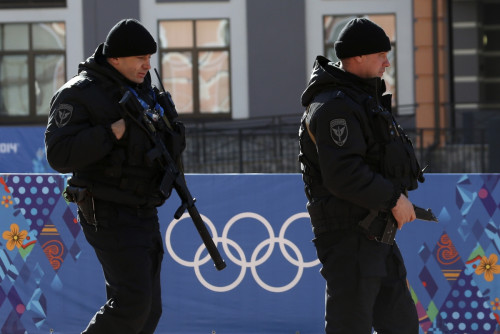 As part of the tight security measures for the 2014 Sochi Winter Olympics, even the athletes' and guests' hotel rooms and bathrooms seem to be bugged.
Russian Deputy Prime Minister Dmitry Kozak himself has admitted as much.
"We have surveillance video from the hotels that shows people turn on the shower, direct the nozzle at the wall and then leave the room for the whole day," he said during a press conference when reporters grilled him about the security arrangements.
However, Kozak was swiftly whisked away by an aide when he was asked further questions.
A spokesperson for Kozak later retracted his remarks and insisted none of the rooms allotted to the guests have been kept under video surveillance.
The Winter Olympics in the southern Russian city has been witnessing constant terror threats till the run-up to the opening ceremony as the authorities continue to assure that the "Ring of Steel" will prevent any extremist attack.
Russia has commissioned the Israeli-based security provider NICE Systems (Neptune Intelligence Computer Engineering) to beef up security.
A press statement by the company when the deal was sealed said: "The city of Sochi is deploying the complete NICE Surveillance portfolio. This includes NICE Situator, a holistic situation management solution; NiceVision Net 2.5 IP Video Surveillance, which will span over 1,400 channels; NICE Inform, to enable multimedia incident debriefing and simulation investigation; NICE video analytics and audio recording; and the NiceVision Web application, which can be used by field agents and police to access live and playback video feed for enhanced security operations."
However, there has been no word on cameras inside hotel rooms and showers.
NICE is known for deploying high-tech gadgets in security-related operations including the recently-held Super Bowl.