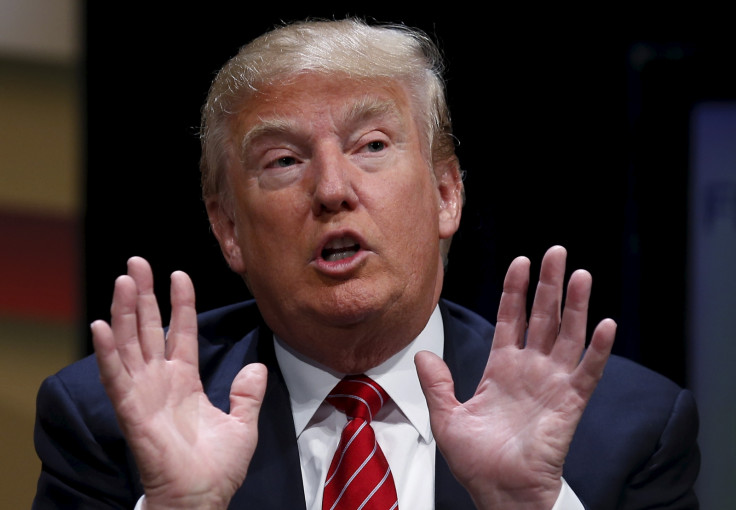 A social worker who told David Cameron to "**** off" and called Rupert Murdoch "utterly vile" was found guilty of professional misconduct by a tribunal on 5 August.
While working for Darwen Borough Council in Blackburn between October 2012 and October 2013, social worker Sean Dickinson sent a series of tweets aimed at political figures, including Donald Trump, from his personal account.
"Your hair is ****," Dickinson wrote 10 November 2012 to @realDonaldTrump, the official account of businessman Donald Trump, who is running to become the 2016 Republican presidential candidate. "You're also the biggest self-agrandising, conceited **** in the world," he said.
The Health and Care Professions Council (HCPC) heard Dickinson's case on 5 August and quickly found him guilty of committing professional misconduct. During the hearing, he said he "bitterly" regretted sending the tweets, which the HCPC – a regulator "set up to protect the public" that keeps a register of all healthcare professionals in the UK – called "obscene".
"The panel accepts that there was no law against being rude or unpleasant," said tribunal chair Penny Griffith. "[But] there are responsibilities and standards which are voluntarily accepted and adopted by professionals".
If someone's fitness to practice is deemed "impaired", it means the regulator has concerns about their "ability to practice safely and effectively". However, "people sometimes make mistakes or have a one-off instance of unprofessional conduct or behaviour", said the organisation's website.
On 22 October 2012, Dickinson allegedly drew of comparison between the UK prime minister's handling of the economy and the actions of Jimmy Savile. He reportedly wrote to @David_Cameron saying "if you're as effective re Saville et al as with economy we'll be overrun with shell suited, cigar-chomping pervs".
"The world will be an infinitely better place when you die. What went wrong in your life to make you so utterly vile?" he reportedly wrote to @rupertmurdoch on 11 November 2012.
Dickinson is said to have had few followers on Twitter to receive his messages but the professional body takes these matters seriously. An analysis of 21 of his tweets, Griffith said, found he "brought the profession into disrepute". His punishment will be decided before Friday 6 August.