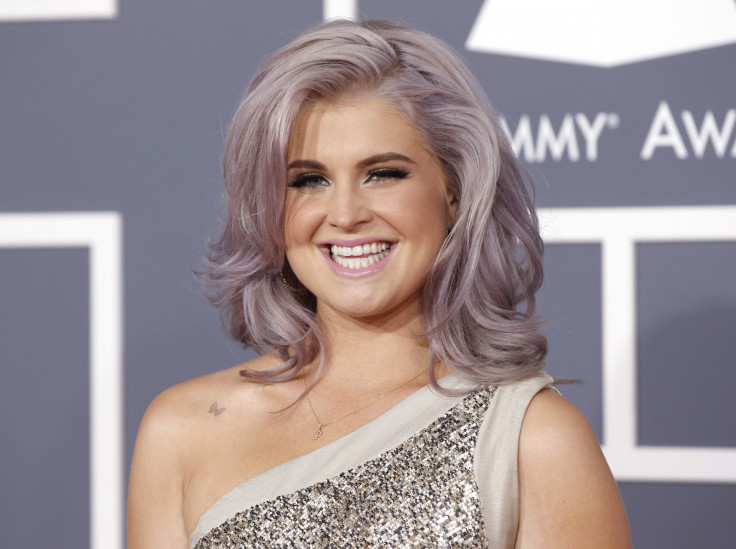 Kelly Osbourne attempted to call out Republican presidential candidate Donald Trump for his comments against undocumented immigrants but ended up offending Latinos and her fellow co-hosts on ABC's The View.
"If you kick every Latino out of this country, then who is going to be cleaning your toilet, Donald Trump?" Osbourne said on the 4 August episode. "You know what I mean?"
According to CNN, Osbourne's comments followed a discussion by her fellow co-hosts Whoopi Goldberg, Michelle Collins, Raven-Symoné and Rosie Perez on Trump's recent rise in the polls and his comments on immigration. The real estate mogul has quickly surpassed his fellow Republican candidates becoming the front-runner in the GOP field.
"There are a lot of Latinos here in this country that do agree that the immigration problem is a problem and it does need to be addressed and it does need [to be] fixed," Perez said. "But, making those comments, those racist comments, do not help."
Following her foot-in-mouth moment, Osbourne's co-hosts can be heard immediately disapproving of her comments. The British TV show host began backtracking when she realised her co-host had taken her comments wrong.
"Latinos are not the only people to do that," Perez told Osbourne. To which she responds, "Come on, you know I would never mean it like that."
Osbourne later apologised for her comments in a Facebook post, writing:
I want to start by saying I ALWAYS take responsibility for my actions. In this particular case I will take responsibility for my poor choice of words but I will not apologize for being a racist as I am NOT. I whole-hearted f****d up today. I don't want to bulls**t anyone with lame excuses. Although, I was stopped mid-sentence by Rosie and couldn't finish my point I will not let Rosie take responsibility for my words. I should have known better as I was on The View and it was live. I've learned a very valuable lesson. It is my hope that this situation will open up a conversation about immigration and the Latin community as a whole. By the way I clean my own f*****g toilets.
For her part, Perez issued her own apology to her co-host in a tweet reading, "My apologies @KellyOsbourne, I took your point wrong-#Trump #Latinos. My bad. You're heart is so pure & righteous. I adore you. @TheView"
However, social media was not as quick to forgive Osbourne for her comments. "Kelly Osbourne's toilet comment was said so matter-of-factly. She really thought she was making a positive contribution to the discussion," tweeted Francine Derby.
Another Twitter user, Ally Russell (@Cheeky_Fiasco) tweeted, "Kelly Osbourne is a perfect example of why privileged white people should just shut the hell up."
Trump, on the other hand, has not responded to Osbourne's comments.