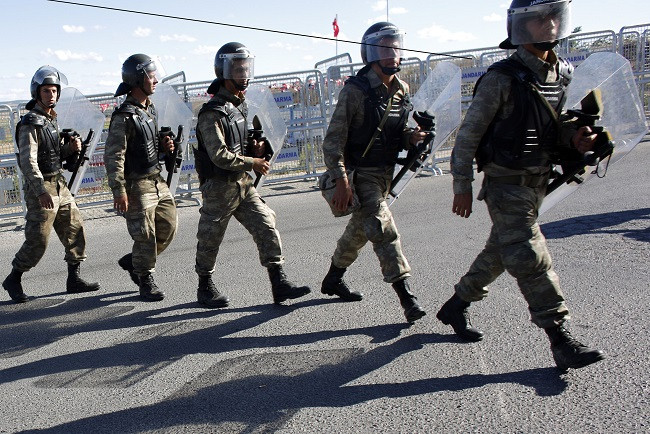 A sacked sociologist shot dead six former colleagues at Turkish government offices in the eastern province of Kars before killing himself.
Veysi Erin carried out the shootings in a revenge attack after he was fired from the Turkish Statistics Institute, according to local media.
Among those killed was a regional manager at the institute. One other employee escaped with minor injuries.
Eyup Tepe, the governor of Kars, said: "Someone who was dismissed from his job ran amok and killed six people before committing suicide."
In a further statement released by Tepe's office, Erin was said to have been working as a sociologist.
"[He] was receiving treatment for psychological problems. This horrible incident has no connection with terrorism," the statement concluded.
The gun rampage came amid heightened political tensions in the lead-up to local elections on 30 March. Prime minister Recep Tayyip Erdogan's central government is embroiled in a corruption scandal and lost support for its heravy-handed crackdown on protests in Istanbul and other major cities in 2013.
Kars is in northeastern Turkey near the Armenian border where terrorist group Kurdistan Workers' Party (PKK) have carried out a series of kidnappings.