Solar-powered phone charging station provides free electricity to migrants in Greece
A group of students from Edinburgh University has developed a mobile phone charging station that is solely powered by solar energy. The initiative has come handy for migrants in Greece, who can recharge their mobile devices for free.
The team has so far installed two units in refugee camps in Greece, with each unit aimed at generating electricity for 12 plugs an hour. Each unit provides free power to as many as 240 people on a daily basis.
The group is working on three more units and is crowdfunding their project. The first unit was installed at the Kara Tepe camp in Lesbos, where authorities as well as residents were thrilled by the idea, according to a Reuters report. The team has named their initiative Project Elpis.
The concept of the solar-powered charging station came to Alexandros Angelopoulos, one of the founders of team in 2015 during a visit to the island of Samos. The Greek island in the eastern Aegean Sea is one of the entry points into Europe for almost one million people, who have fled the Middle East and other war-torn countries.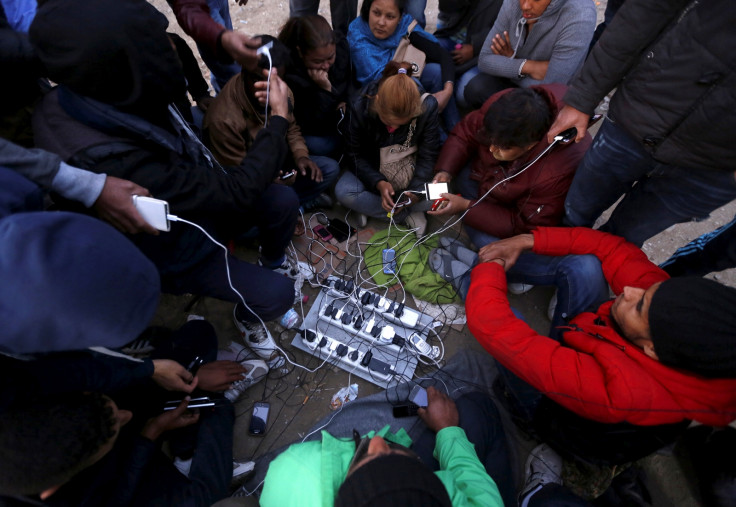 "People started asking for my phone to call family and to use the internet," Angelopoulos said. While 21-year-old Samuel Kellerhals, who is a co-founder of the project said: "We just wanted to make a positive contribution to local communities through renewable energy."
The first two units were developed with the help of Greek solar technology company Entec. The duo said that when they started off with the project, they faced a lot of challenges. "Initially it was quite difficult. Everything in Greece is quite bureaucratic," said Angelopoulos.
However, this is not the first attempt to generate electricity from renewable sources. In 2014, researchers from the Bristol Robotics Laboratory (BRL) were working on a project called "urine-tricity" to harness the power of urine in charging devices such as smartphones and tablets.
© Copyright IBTimes 2023. All rights reserved.