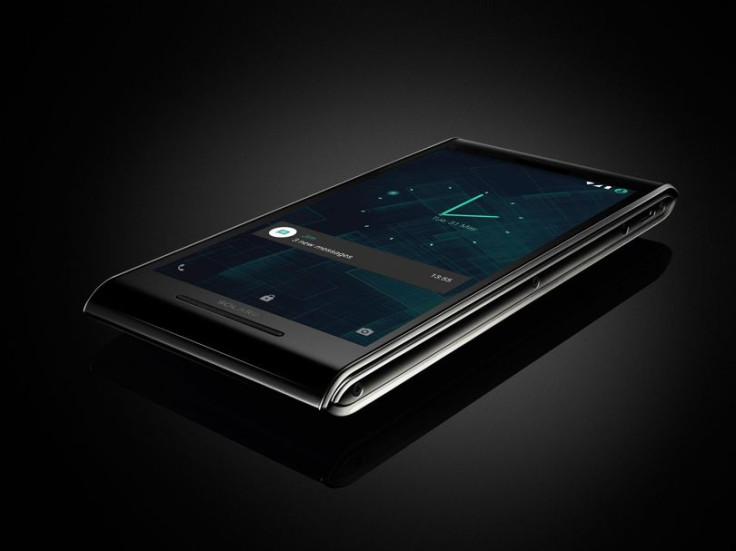 Sirin Labs has announced the Solarin, a £9,500 handset which it claims to be the most secure smartphone in the world. The phone is aimed at high-flyers who carry a lot of sensitive information with them, and those who want an alternative to Vertu's luxury phones.
The Solarin is two years in the making and the result of Sirin Labs receiving £49m in venture funding. It also has what the company claims is "military-grade" security to keep your data, contacts and communications safe.
The Solarin's security credentials put it up against the Blackphone by Silent Circle, BlackBerry and Samsung's Knox security suite.
Your data is kept safe by software which is constantly on the lookout for "the broadest array of advanced device, network and application mobile cyber attacks," Sirin Labs claims, along with the "most advanced privacy technology currently available outside the agency world." We take that to mean only James Bond has a more secure smartphone than any Solarin customer.
The phone can be used in a 'normal' mode most of the time, but flick a switch on the back and "shielded mode" is engaged, which claims to fully encrypt calls and messages.
Tal Cohen, chief executive and co-founder of Sirin Labs, said: "Cyber attacks are endemic across the globe. This trend is on the increase. Just one attack can severely harm reputations and finances. Solaris is pioneering new, uncompromising privacy measures to provide customers with greater confidence and the reassurance necessary to handle business-critical information."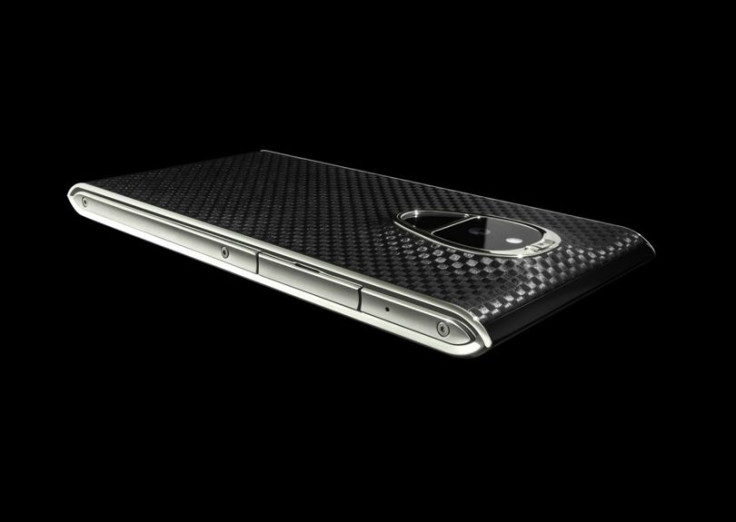 Sirin Labs has partnered with KoolSpan, a firm which specialises in mobile call and messaging security, to build in chip-to-chip, 256-bit encryption which is apparently the same technology as used in military communications around the world.
Claimed to be "the best mobile phone in the world," the Solaris runs Android on a 5.5in screen with an iPhone-beating 2K resolution. There is a 23.8-megapixel camera with laser autofocus and four-tone flash on the back, while the phone's sound system comprises three bass-boosted speakers linked through a "smart amplifier" to increase volume and minimise distortion.
The phone has a metal matrix composite chassis (as used by the aerospace industry to help with rigidity) and titanium panels to keep strength high and weight low. There is also Corning Gorilla Glass 4 to protect the screen, which curves around the top and bottom edges, and a leather back.
Inside, the Solarin is powered by a Qualcomm Snapdragon 810 processor (which caused several flagships handsets to overheat in 2015; hopefully that's been fixed). There are enough LTE bands to let Sirin call the Solarin a "global phone", as it'll work on just about any network worldwide, and there's also Qualcomm Quick Charge technology.
The phone goes on sale on 1 June for £9,500 and is available in four colour configurations. It will be sold through Harrods, the Sirin Labs' website and a new Sirin Labs store in Mayfair, London.