Soldiers on standby, as Met firearms officer's murder charge sparks a gun revolt by London's armed police
Scotland Yard requested military assistance from the Ministry of Defence (MOD) after London's armed police turned in their weapons in protest of a Met firearms officer being charged with murder.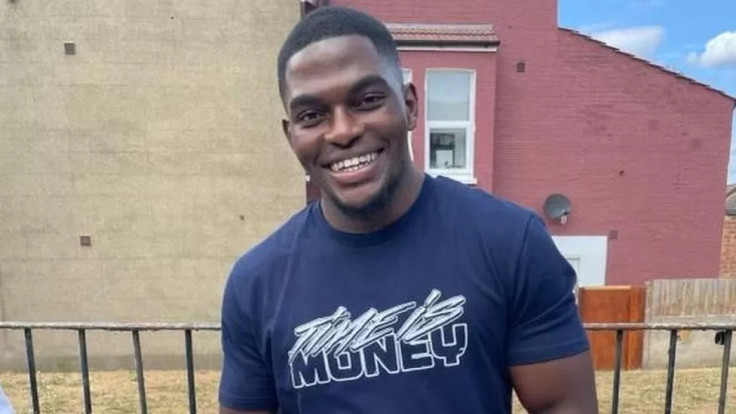 Military support is on standby for counter-terrorism duties as more than 100 Metropolitan Police officers have handed in their permits to carry weapons in a protest for fear of prosecution for carrying out firearm duties.
Subsequently, the request for military assistance from the Ministry of Defence (MOD) was made by Scotland Yard as a contingency plan. A spokeswoman from the MOD said that the request was accepted "to provide routine counter-terrorism support to the Metropolitan Police, should it be needed".
The accused Met officer, identified only as NX121, after a court granted an interim anonymity order, appeared at Westminster Magistrates' Court on Thursday 21 September and later made an appearance at the Old Bailey and was released on bail. The officer will appear at the Old Bailey on 1 December for a pre-trial preparation hearing and a provisional trial date has been set for September next year.
The officer was charged with murder in relation to the fatal shooting of unarmed 24-year-old Chris Kaba who died in Streatham Hill, Southeast London on September 5 last year.
Father-to-be Mr Kaba who was driving an Audi not belonging to him, with the vehicle indicated to be linked to a firearms incident a few days prior, was being pursued by an unmarked police car without lights or sirens. A single bullet fired through the windscreen led to the death of the construction worker Mr Kaba.
Following the aftermath of the Crown Prosecutions' decision to charge the accused firearms officer with murder, the Met Police Commissioner Sir Mark Rowley wrote an open letter to Home Secretary Suella Braverman urging the need "to let the police police".
In the open letter published on Sunday afternoon, Rowley expressed how he welcomed the announcement of the launch of a review into "how police officers are held to account when force is used".
He also stated: "In the UK we proudly police by consent, embracing the principles of accountability, transparency and independent scrutiny. It is essential that we have a system which commands the confidence of officers and the communities they serve."
He did not want to comment on "ongoing matters" but said that "accountability matters" and that "we should not have allowed ourselves to develop a system where police officers get investigated for safely pursuing suspects, just because the suspect acts recklessly and as a result injures themselves or someone else".
Rowley believes that it is "unfair" on their officers and "discourages" them from "chasing down criminals". He concluded that officers are "individually responsible and accountable for their actions". As a result "we have one of the safest models of armed policing in the world".
Home Secretary Suella Braverman ordered a review of armed policing and stated that officers "mustn't fear ending up in the dock for carrying out their duties".
Furthermore, Prime Minister Rishi Sunak also addressed the issue today, whilst visiting a community centre in Broxbourne, Hertfordshire. The prime minister commented on how "our" firearms officers have to do an "incredibly difficult job".
He added: "They are making life or death decisions in a split second to keep us safe and they deserve our gratitude for their bravery."
Sunak also expressed that it is important that when they use these legal powers it is done so with "clarity" and "certainty" and "especially given the lethality they are using".
Finally, Inquest shows that the number of persons killed in England and Wales between 1990 and 2023 has been 33 fatal police shootings by the Metropolitan Police, and 47 deaths have occurred by Other Forces with 80 fatalities in total. The figures are derived from Inquest's casework and monitoring.
© Copyright IBTimes 2023. All rights reserved.