Somalia: Al-Shabaab retakes key port city of Merca from African Union forces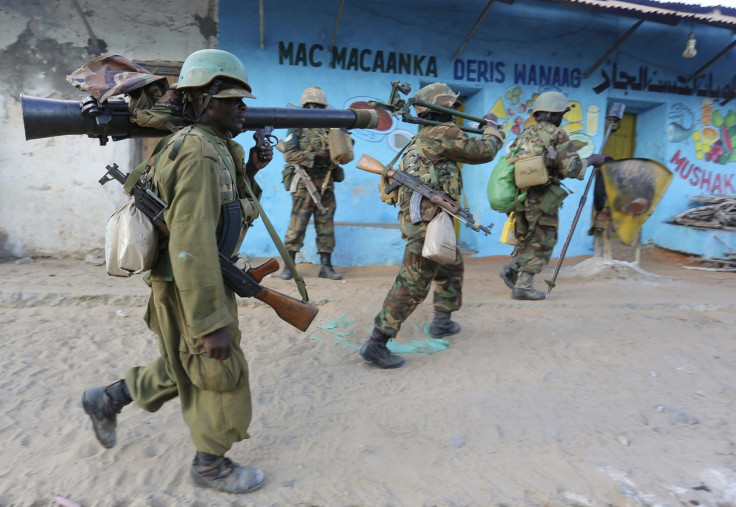 Islamic jihadists from the militant group al-Shabaab in Somalia have retaken the key port city of Merca, just 45 miles from Mogadishu. According to reports from the East African nation, the black flag of al-Shabaab has been hoisted over the police station and government buildings.
On Friday 5 February, the Islamic extremists ended over three years of domination by African Union forces in the city, which sits on the Pacific ocean. The loss of the port city is a major coup for the jihadists who have increased activity in the country in recent months.
On the other hand this is a major setback for the African Union Mission to Somalia (AMISOM), the bloc's peacekeeping mission in Somalia, in its decade-long fight against the Sunni extremists. The al-Qaeda affiliated terrorist group emerged in 2006 from the now-defunct Islamic Courts Union that controlled Mogadishu.
Al-Shabaab, which means "The Youth", launched its own insurgency on major Somali cities by 2009, controlling the capital and swathes of southern Somalia, until it was pushed out by domestic and international forces around 2012. They aim to overthrow the Western-backed Somali government and impose its own version of fundamentalist Islam in the country and many rural areas are still controlled by the terrorists.
"Amisom forces moved out at midday and the local administration and all other Somali security forces left a few minutes later - and then heavily armed al-Shabab militants entered the town," local resident Ibrahim Mumin told AFP. "They have been addressing residents at the district headquarters."
A local governor in the Lower Shabelle region, which encompasses both Merca and Mogadishu, said the African Union troops left without a shot being fired. They had been in control of Merca since August 2012.
It is thought that access to a port again will offer a major financial boost to the group's operations. Just three weeks ago al-Shabaab stormed an African Union military base outside the town of el-Ade in southern Somalia.
The base was manned by Kenyan troops with al-Shabaab claiming to have killed 100 soldiers and to have captured more, although Kenyan authorities have not revealed how many of their troops were murdered. More than 20,000 African Union troops are currently deployed in Somalia.
© Copyright IBTimes 2023. All rights reserved.