Dozens of people are expected to join a 1,000 km peace march in northern Kenya to highlight problems, such as terror attacks, which blight the area.
According to activists, one of the most pressing issues is the impossibility of youths in the North Eastern Province (NEP), mainly inhabited by Kenyan-Somalis, being able to continue their studies after an estimated 2,000 teachers have fled the area fearing for their lives following deadly attacks by Somalia-based terror group Al-Shabaab.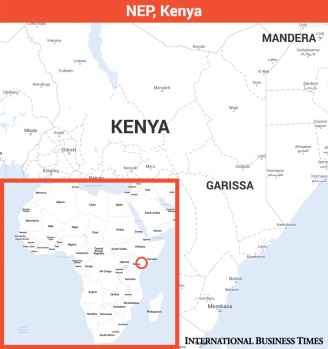 As a result, dozens of schools have closed down and only students from wealthy families are able to continue their education after moving to other areas.
"There have been several terror attacks in northeastern Kenya near the border with Somalia," Abdullahi M Abdi, chief executive of Womankind Kenya -- a leading NGO aimed at solving problems affecting local communities in NEP -- told IBTimes UK.
"These attacks have created lots of fear among civil servants and teachers, many of whom come from other regions of Kenya."
Abdi explained that two major attacks in the past six months had a negative affect on teachers, who refused to go back to NEP.
The first occurred in November 2014 in Mandera, capital of Mandera County, where Shabaab terrorists hijacked a bus and killed 28 people, 17 of whom were teachers who were travelling home for Christmas.
"There was a shutdown in the education system in Mandera and the same occurred in Garissa [capital of Garissa county], after the militants attacked a university college killing 148 people in April 2015," Abdi said.
Who are the al-Shabaab militants?
Al-Shabaab, which means "The Youth", is a Somali terror group affiliated with al-Qaeda.
An off-shoot of the Islamic Courts Union – a rival administration to the Transitional Federal Government in Somalia – al-Shabaab aims to overthrow the Somali government and impose its own version of Islam in the country.
It controlled Mogadishu and the southern region of Somalia from 2006 until 2011, when it was defeated by African Union peacekeepers.
"Teachers are not comfortable with what is happening in the region. Approximately up to 2,000 have left because of terror attacks fear. But we fear the figure is bigger."
Abdi added that the government is currently working to see how it can employ so-called "contract teachers", former teachers now retired.
"But this is taking too long. At a local level, the county governments of Wajir, Garissa and Mandera vowed to allocate a certain amount of money to resolve both short and long-term problems. But until today, these are just promises, not tangible solutions."
Noordin Badel, one of the organisers of the walk, told IBTimes UK: "The walk is about trying to highlight the problems in northern Kenya and allow people to speak for themselves.
"Starting from Garissa bridge, we will be also visiting villages -- some of which are 50 km away from the road -- that is way is going to be a 1,000 km walk. We are expecting a lot of people to participate, especially from Garissa. Such a long walk will make people understand our desperate situation."
Abdirahman Tarar, a youth who aspires to become the next Garissa township MP and who is going to take part in the march, told IBTimes UK: " We intend to restore hope [for] the people and [show] that we are able to help ourselves despite the government neglect.
"We face double problems both from the terrorist and the government. Despite all these challenges, we don't feel lesser Kenyans."
Adan Sheikh, Garrisa County Director of Education and an official of the Ministry of Education, added: "It's true, many teachers left the region because of security reasons and many schools are now closed.
"The Ministry of Education is aware of the issue, a lot of teachers from other regions could be employed, but the problem is that our new Constitution [2010] says that untrained teachers are not qualified. At the moment there is nothing that can be done, we don't have enough local teachers," he continued.
"We don't know what to do. The government is addressing the issue but talks and consultations are still ongoing."
Northern Kenya neglect 'contributes to radicalisation'
Abdi explained that people in northern Kenya feel neglected by the central government.
"The region has been marginalised since the independence [1964] and has been left without investments. There are no facilities and people sometimes need to walk some 200 km to access the nearest hospital," he said.
"Only 30% of our children go to school, only 40 or 50,000 of our children are immunised. NEP has the least enrolment rate in schools and one of the [poorest] performances in national exams. The region is facing a nightmare."
He explained that issues such as police brutality, lack of education and the widespread feeling among youths that they lack opportunities, prompt young people to join extremist groups.
"Nobody is talking about these problems, about lack of opportunities. There are schools with 1,500 students and no teachers. Anybody can take advantage at any time, these are young minds that can be easily changed. This is why the government has to show the right attention."
In a previous report linking police brutality in northern Kenya to the increasing number of people joining al-Shabaab, IBTimes UK contacted the Office of the President and the police in Kenya. Both declined to comment.
When asked to comment on police brutality, Garissa county commissioner James Kianda was quoted by local newspapers as saying: "This is not how we want to fight terrorism."