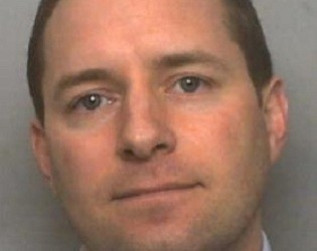 A teacher from Axbridge, Somerset, has been jailed for 10 years for 16 offences between 2005 and 2006, including having sex with and inciting a child.
Keith Ruby, 36, was charged with 20 offences following a lengthy police investigation. He pleaded not guilty but was convicted of 16 of the offences at Taunton Crown Court.
The rugby coach and teacher committed the crimes against a young man. Detective chief inspector Richard Kelvey, who led the investigation, said Ruby had used his position of power to abuse the boy.
"The sentence handed to Keith Ruby today highlights the severity of the crimes he committed against a vulnerable child whilst in a position of trust," he said.
"This conviction has been achieved because of the tremendous courage of this victim and his family. It has taken great bravery to finally come forward and give evidence at this trial.
"Keith Ruby is a manipulative man who insinuated himself into the lives of this victim and his family. He regularly sat at their dinner table and was welcomed into their lives as a trusted friend, teacher and coach to their son. His betrayal and abuse has left them completely distraught.
Hero worship
"In the most calculating fashion, Ruby groomed his victim to gain complete control over him. Such was his hold, it has taken six years for his victim to disclose the abuse he suffered at Ruby's hands.
"The sentence passed by His Honour Judge Jones today will ensure that Keith Ruby is finally behind bars for a minimum of 10 years and, as a managed sex offender for the rest of his life, will never work with children again. "
Sentencing, the judge told Ruby that he had abused the trust of the young boy and his parents, adding that he used his position as the rugby coach to get closer to his victim.
"You did this to indulge your sexual interests with this boy. In his evidence, the boy used the phrase 'hero worship' to describe his relationship with you.
"Having gained his trust you then gained the trust of his parents.
"It is not hard to imagine how this boy's family feel after being duped by you."
A spokesman for the school where Ruby taught said its safeguarding procedures are compliant and all the necessary checks on Ruby were carried out.