Sonny Bill Williams: New Zealand rugby star criticised by Unicef for tweeting images of dead Syrian children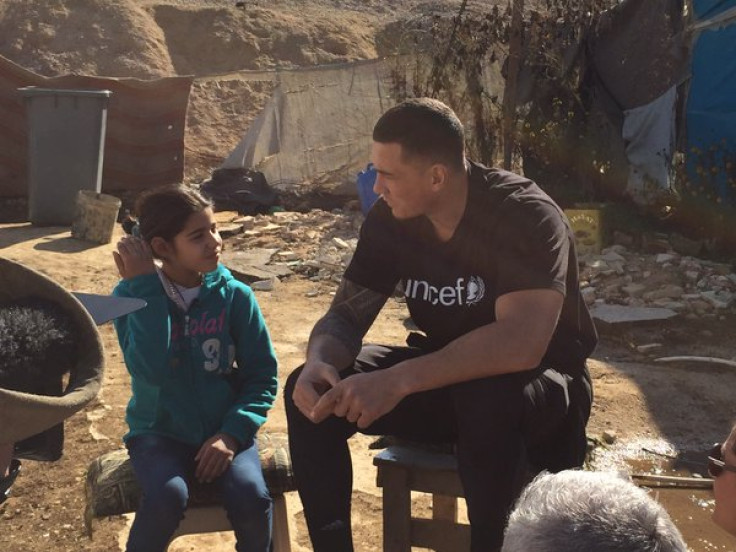 New Zealand Rugby World Cup hero Sonny Bill Williams has faced criticism from Unicef after he tweeted pictures of dead Syrian children, apparently in an effort to bring attention to the plight of youngsters caught up in the Syrian civil war.
The 30-year-old tweeted pictures of the two Syrian children and wrote: "What did these children do to deserve this? This summer share a thought for the innocent lives lost every day in war."
The New Zealand Herald reported that the two children pictured were killed in Russian air strikes on a school in the Idlib province on 26 December. Russian aircraft bombed a school in Idlib province, killing nine people and injuring 11 others, according to Turkish state media.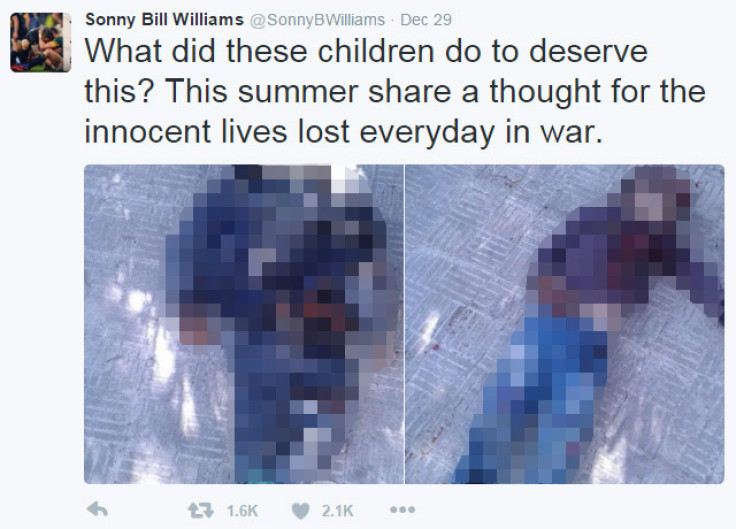 However, Unicef has distanced itself from the rugby star over the tweet. In a statement, Unicef spokesman Patrick Rose said: "We see it as a fundamental infringement of those children's rights. But at the same time, we don't have the capacity to sensor or edit private citizens' showing what they find on their individual explorations online.
"We are as disturbed as anyone when we see those images but we want to offer a positive framework for people to respond to that. We can't stop the war, we can't stop these things happening to people, but what we can do is help children by getting them clean water, by getting them counselling to help them deal with that trauma and to help them have a better future by keeping them in school."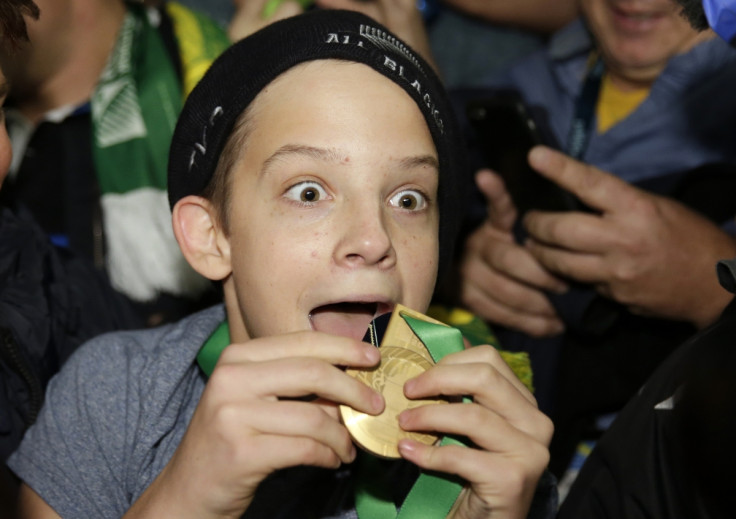 Williams became the face of charity and compassion after in the immediate aftermath of the Rugby World Cup after he gave his winner's medal to a child in the crowd. The All Blacks forward recently travelled to a Syrian refugee camp in Lebanon where he met victims of the country's protracted civil war.
The tweet has divided opinion on social media and in New Zealand, with some dismissing the images as tasteless while others calling them necessary.
The world's focus shifted to the refugee crisis after the image of Alan Kurdi, a young child killed in the crossing from Turkey to Greece, was shared across the globe. Many have highlighted the fact that in the wake of Alan's death, Syrians and children in particular have continued to die as a result of the war.
© Copyright IBTimes 2023. All rights reserved.