Russia bombs Turkish aid agency's bakery in Syria's Idlib province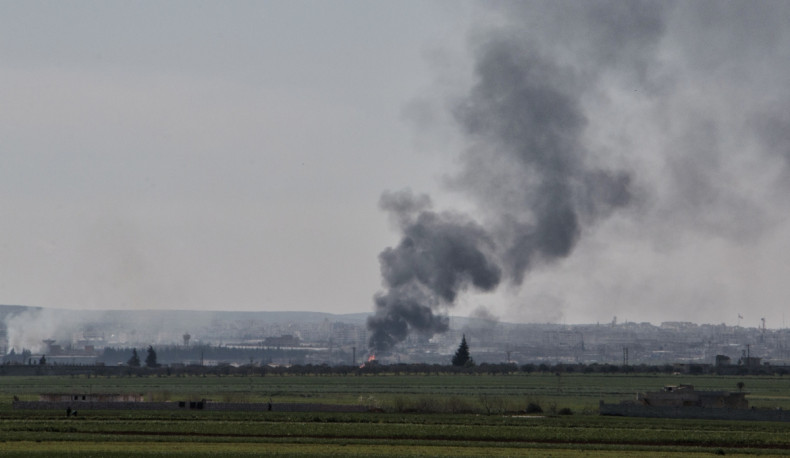 Russia is believed to have bombed a bakery run by a Turkish humanitarian aid agency in Syria's Idlib province. The bakery operated by Istanbul-based Humanitarian Relief Foundation (IHH) is frequented by nearly 45,000 people every day.
The NGO, Turkey's largest humanitarian aid organisation, has released video footage reportedly showing the destruction of the facility, which produces nearly 16,000 loaves of bread daily. Russia has been carrying out air strikes in Syria's Idlib province targeting extremist positions, though the NGO's claims are yet to be independently verified. IHH says most of the people who visit the bakery are Syrians.
IHH officials add there is no presence of Islamic State (Isis) in Idlib province and Russia's assertions that its forces target only jihadists' interests are unjustifiable. No casualties have been reported in the alleged bakery air strike. This is because Russian jets initially pounded targets close to the bakery as warning strikes before bringing down the bakery building. Most of the people inside the bakery had fled the place as soon as they heard air strikes.
Russia has not yet responded to IHH's allegations. However, the Britain-based Syrian Observatory of Human has confirmed Russia has been bombarding targets in Idlib. IBTimes UK is awaiting a response from the IHH for more details on the reported attack.
Al Jazeera quoted activists in the area as saying that at least 44 people have been killed in the air strikes in Ariha. One strike is thought to have hit a crowded market place in Ariha, which is controlled by a Syrian rebel group named Army of Conquest.
Earlier, Physicians for Human Rights (PHR) - a US-based NGO - had claimed the ongoing air strikes in Syria had hit at least three medical facilities.