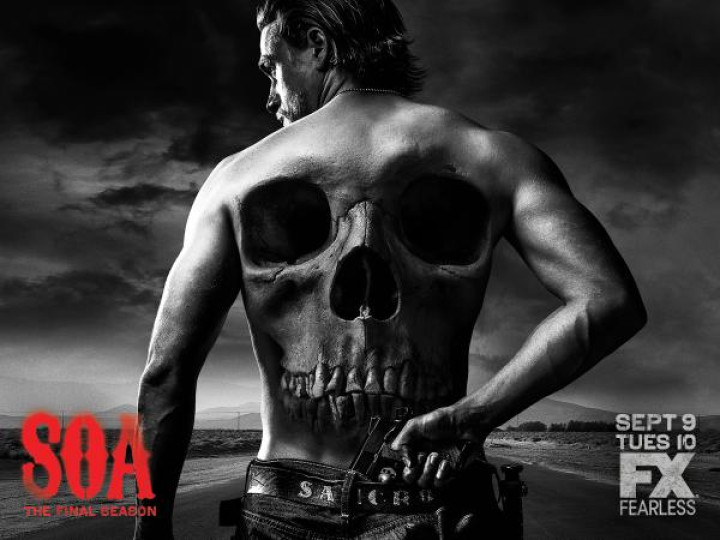 Sons of Anarchy Season 7 is inching closer to its final ride as Jax continues his killing spree while his mother Gemma is busy saving herself from the fury of her son.
The last episode of FX's super hit biker drama ended with one of the most awaited meetings of the two important characters, Jax (Charlie Hunnam) and Juice.
While Jax has turned into a reaper and is killing anyone he thinks is associated with Tara's brutal murder, Juice is trying everything he could to hide from the wrath of the SAMCRO president.
Katey Sagal teased about a huge Jax and Gemma showdown during the upcoming episodes saying, it will not disappoint. Keep watching."
She also hinted at the SAMCRO matriarch killing Juice in order to keep her major secret away from her son.
"You have to remember they're outlaws — all of 'em. It would have been very difficult for her to kill Juice. She has a certain fondness for him. But at the end of the day, they do what they need to do," Sagal told TV Line.
There are chances that Theo Rossi's character may not survive until the finale of the Kurt Sutter created cult series as the show creator has hinted about major deaths before the finale.
"Start shooting #soa finale tomorrow. Love my crew. Love my cast... Even the ones who are already dead," Sutter wrote in his Instagram.
Apart from writing Sutter will also be directing the final episode of the popular series which is airing its final season. He has promised that the ending will give a sense of satisfaction to fans.
"You know, I totally understood the whole ­Sopranos cut-to-black thing," the show creator told Entertainment Weekly.
"I think I have a sense of what ­[David] Chase was trying to ­accomplish with that, in terms of that it's not something that can be tied up, and that it ultimately goes on. I definitely want to have the sense that people will walk away feeling satisfied but also having a sense of wonder: Now what happens?"
Sons of Anarchy Season 7 airs every Tuesday night on FX networks.