Sons Of Anarchy Season 7: Where to Watch Episode 9 'What A Piece Of Work Is Man' Live Stream Online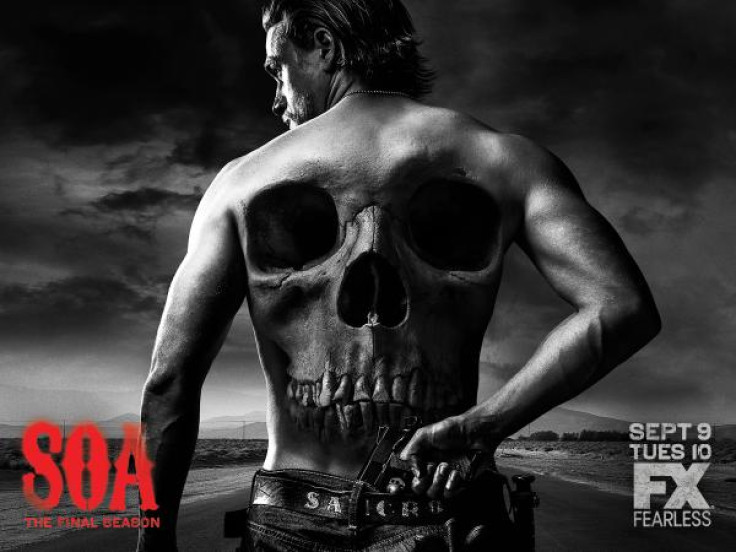 Sons of Anarchy Season 7 is getting closer to completing its final ride with each passing episode and 'No Son Is Safe' from the SAMCRO biker gang. Episode 9 is important as it will set the ambiance for the most awaited finale.
For the last two episodes, Bobby, the former vice president of Charming's biker gang SAMCRO is being mutilated by August Mark and his gang.
He already parceled Bobby's eye and chopped fingers to Jax Teller while the entire club is running against time to save their beloved crew member before Mark cuts off his head.
The situation for the gang is worsening day by day, all thanks to Jax's journey of revenge after Tara's death. The SAMCRO president still believes that the Chinese gang Lin Triad has killed his beloved wife with a meat fork and is after every person connected to Lin.
Tara's death has turned her husband into a reaper and he has become blind to the world around him.
In episode 9 'What A Piece Of Work Is Man', he might find out about Jury's involvement in tipping Mark's gang about Bobby. The gang has held Bobby captive and is giving him unbearable pain in order to take revenge for the death of one of them at the hands of the SAMCRO prince.
How far will Jax go to avenge Tara's murder and will he ever know that his real enemy, his mother Gemma, is hiding under his very nose?
Click here or here to watch SOA episode 9 What A Piece Of Work Is Man' live stream online on FX networks.
More will happen when the Sons Of Anarchy returns with episode 9 on 4 November on FX network.
© Copyright IBTimes 2023. All rights reserved.