Sony had released Android 4.3 Jelly Bean for Xperia SP recently and now it appears that the handset might get the next version of Android.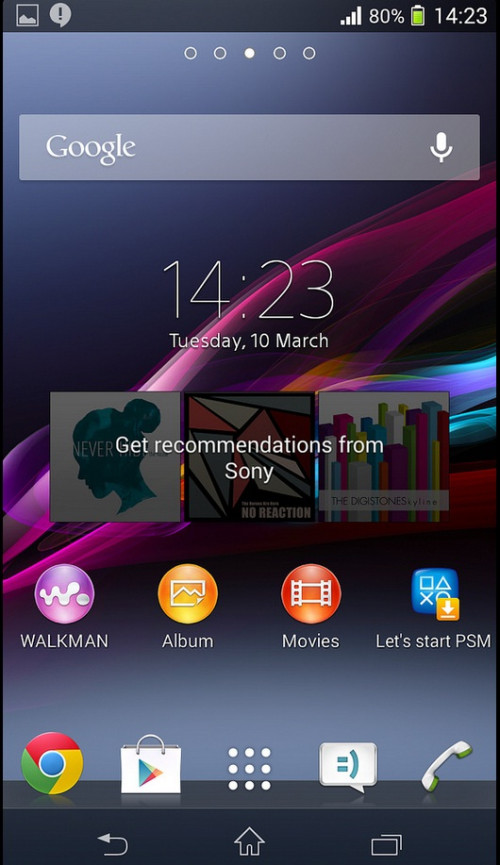 Earlier this week, Sony started Android 4.3 treatment for Xperia SP. The Jelly Bean update with build number 12.1.A.0.266 is rolling out to Xperia SP with model number C5303.
The update brings a number of new features such as UI optimisation, smoother graphical experience, new Sony UI with new home screen look and feel, Sony Smart Social Camera and downloadable apps, Updated Sony Media apps and new version of Battery STAMINA mode for longer battery life.
Sony had earlier confirmed the only devices to receive Android 4.4 KitKat update are Xperia Z, Xperia ZL, Xperia Tablet Z, Xperia Z Ultra and Xperia Z1. The company has not confirmed the update for Xperia SP.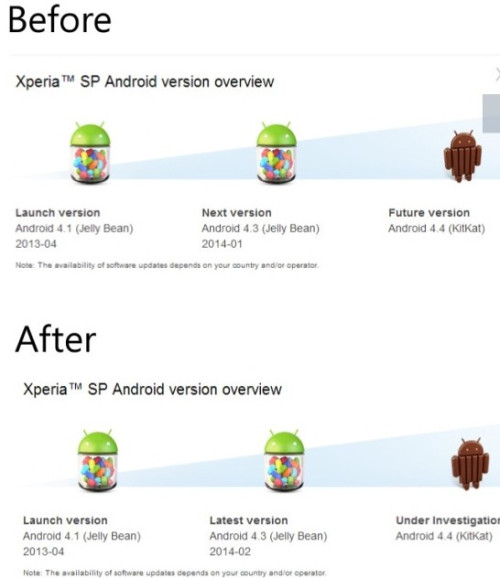 However, the product page for Xperia SP says otherwise. According to a screenshot posted by Xperia Blog of Sony's product page for the Xperia SP, Android 4.4 KitKat is 'future version'.
The status remained same until now and has been recently changed to Android 4.4 KitKat 'under investigation'. This status however, suggests that Sony is considering Android KitKat upgrade for Xperia SP.
Sony was expected to release Android 4.3 for Xperia SP by the end of 2013, but Sony might have decided not to bother the owners with KitKat update. Or, the update is still in the agenda.
Meanwhile, Sony has released Android 4.3 update with build number 9.2.A.0.295 for the Xperia T, TX and V. The new update brings a number of optimisations and security enhancements.