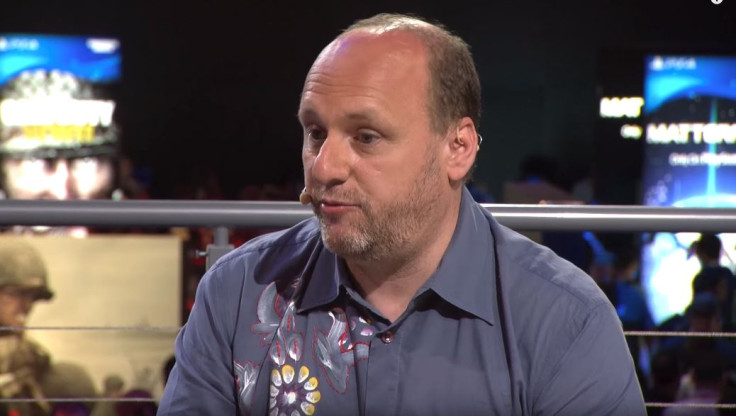 Serious allegations have been made against game designer David Cage and his studio Quantic Dream, alleging a toxic work environment at the French developer as well as incidents of sexual harassment, racism and homophobia.
Three separate reports were published in France - rounded up and translated by Eurogamer - citing former employees of the company. Of particular concern was a cache of doctored images.
"The most shocking [images] present Quantic Dream's collaborators in sexual positions, adorned with homophobic or sexist slurs, or even made up to look like Nazis," according to Le Mode's report.
Quantic Dream founder Cage and COO Guillaume de Fondaumière were sent some of the images, which circulated around the office in group emails.
It was in early 2017, when an image was shared involving the company's IT manager, that complaints were made.
The two men claimed not to have seen the worst images before the complaints, adding they had seen images they deemed "funny or more or less amusing".
"David Cage has a very particular viewpoint on how he runs his studio, which in his own words he sees as a private, or a semi-private, space," said one former employee. "He feels he has the right to say whatever he wants, it's his place."
Other former workers claim to have witnessed racist and homophobic remarks and jokes. De Fondaumière is accused of making advances on staff at parties, sometimes unwanted.
Cage and de Fondaumière have fiercely denied the allegations, describing themselves as "shocked" at what they describe as the "rantings" of former employees. "I will be extremely clear: it's absolutely false," de Fondaumière said.
Cage said in response to the allegations: "You want to talk about homophobia?" he said. "I work with Ellen Page, who fights for LGBT rights. You want to talk about racism? I work with Jesse Williams, who fights for civil rights in the USA... Judge me by my work."
Ellen Page, who starred in Quantic Dream's 2013 title Beyond: Two Souls, considered legal action against the studio in 2014, after a nude model of her character, which bore her likeness, was found in the game's code.
The actor didn't allow the studio to scan her naked body for a shower scene in the game, and said scene doesn't show any nudity, but the full character model created for the scene still exists in the game where most players are unable to access it.
Founded in 1997, Quantic Dream made its name with Fahrenheit in 2005 before developing console exclusives Heavy Rain and Beyond: Two Souls for Sony's PlayStation platforms. This year they're set to release their next game Detroit: Become Human.
Sony does not own the studio, but has an ongoing relationship with the it. The company has not responded to the allegations, but IBTimes UK has contacted the publisher for comment.