Sony has given its SmartWatch 3 an injection of style at the CES technology show in Las Vegas, with a new stainless steel strap.
The company also revealed a holder which lets users fit any regular 24mm strap to the SmartWatch 3, opening the doors for partners and third parties alike to create their own designer straps for the Android Wear smartwatch.
Called the stainless steel edition, the new version of the SmartWatch 3 has the same 1.6in display as the regular version which was announced at IFA in September. This means a resolution of 320 x 320, waterproofing to a depth of two meters, and Google's Android Wear operating system.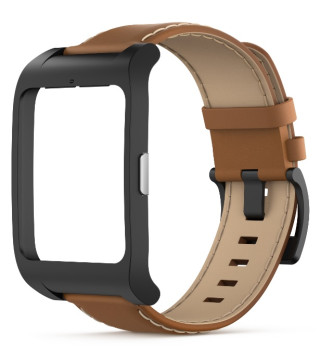 Although a growing market with huge interest from Apple, Google, Samsung and others, smartwatches have mostly been hindered by poor design making them too chunky and less attractive than traditional alternatives. Sony has recognised this, and after first launching the SmartWatch 3 as a rubberised sports watch, is now offering a smarter, steel alternative.
As with the regular SmartWatch 3, the steel version is charged by a standard microUSB port, doing away with the need for an adapter, as used by the Motorola Moto 360, LG G Watch R and other smartwatches. Alo borrowing from the plastic model, the new watch has native music feedback and an integrated GPS chip to accurately record your running.
To that end, Sony has partnered with two creators of applications built to use the watch's GPS - Golfshot and iFit - which will both ship exclusively with all new SmartWatch 3s from this month.
The steel SmartWatch 3 will roll out globally next month, while the holder for attaching regular straps will be available "from the early part of 2015," Sony said, somewhat vaguely.
The wearables market is expected to be big business in 2015, with Apple's Watch due to go on sale in the first half of the year, while Samsung, LG, Motorola and Microsoft continue to develop rivals and smaller companies like Withings impress with alternatives like the Activité and now Activité Pop.