LG has announced the G Flex 2, its second generation of Android smartphone with a curved screen and self-healing body.
Revealed at the CES tech show in Las Vegas, the G Flex 2 has a 5.5in screen - half an inch smaller than last year's behemoth, but with a higher, Full HD resolution producing 403 pixels per inch.
The phone runs the latest version of Google's Android operating system, 5.0 (Lollipop), and there's a 13-megapixel (MP) camera with optical image stabilisation to take better night time photos.
Just like last year's model, the G Flex 2's party trick is its display, which curves from top to bottom. It's a plastic OLED panel covered with glass which has received a special treatment to make it 20% tougher than the original.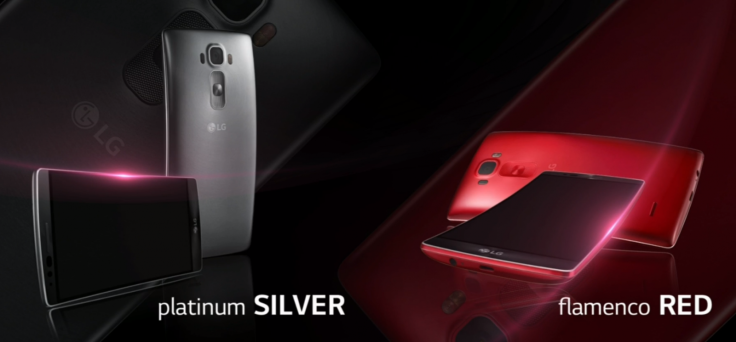 The curve is fairly subtle, with the phone's thickness ranging from 9.4mm in the middle, down to 7.1mm at the top and bottom edges. The handset is 149mm tall and 75mm wide.
Improved self healing
Another improvement on last year's model is the G Flex 2's self-healing rear, which now removes light scratches in just 10 seconds at room temperature, compared to some three minutes on the original handset.
Mimicking the Nexus 6's ambient notification centre, the G Flex 2 has Gesture View, a new feature where the time, recent messages, missed calls and notifications are briefly displayed with a downward swipe of the screen. There's also Gesture Shot to take selfies with a hand gesture, and Glance View which offers a quick way of checking photos immediately after you take them.
The new phone has the same laser-guided autofocus as first featured on the LG G3, which means the rear 13MP camera can focus much more quickly than most other phones on the market, and focuses just as fast in low light. Slightly disappointing is the G Flex 2's front camera, which has a resolution of just 2.1MP and may make owners feel short-changed in the age of the selfie.
Power comes from the Qualcomm Snapdragon 810 processor, which is a 2.0GHz, 64-bit chip with eight cores and 2GB of DDR4 RAM, making it one of the fastest smartphones ever made. Storage options are 16GB and 32GB, plus a microSD card slot to increase this, while LG claims the large 3,000mAh battery can be charged by 50% in just 40 minutes.
The LG G Flex 2 will go on sale in South Korea later this month, with more countries to follow. We'll update this article when we hear about LG's plans for the UK and Europe.