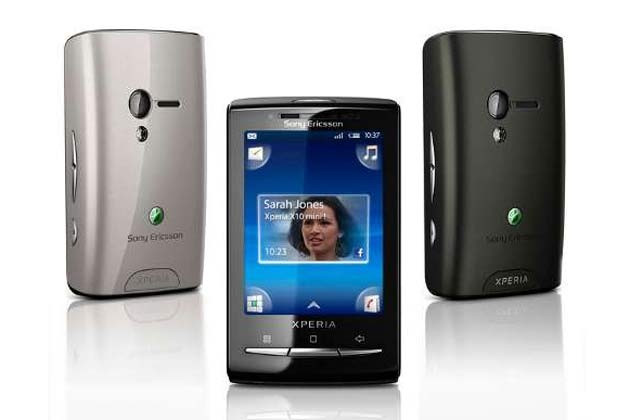 Popular electronics giant, Sony Mobiles, formerly branded Sony Ericsson, recently announced the Android Ice Cream Sandwich (ICS) upgrade for its Xperia Mini (ST15) lineup of smartphones. Although the company has started rolling out the ICS update for Xperia Mini globally, the download is locked to phones released in particular batches.
According to IBNLive, the phones are identified based on sales item number or the eight digit barcode number at the back of the device on the label right under the battery. To verify if your device can receive ICS update, you are advised to check the device's eight-digit sales item number and match it against those numbers listed on Sony's official blog.
Once you have found a corresponding match for your device's sales number, you are eligible to download and install the latest Android ICS update on your device using PC companion application. Sony does not provide any Over-The-Air (OTA) updates for its phones, but the same will be available for download only through PC companion software.
Citing reasons of user issues globally, the company had earlier recalled its ICS upgrade package for its flagship phone - Sony Xperia S. Nevertheless, the update is now reissued with the necessary bug-fixes.
You can follow our step-by-step guide below to install the ICS update on your favourite device.
Installing Android 4.0.4 ICS Software Update
The update can be accessed either through mobile and Wi-Fi networks or via computer downloads.
To Install Using Web Browser:
Go to Sony Mobile.com, click Software and select your model (Sony Xperia Mini)
Click Check For Updates and download the update file
Depending on browser settings, you may need to give your phone permission to access the computer
Connect the phone to the PC or Mac. The Xperia update identifies the phone and searches for new software
Once the software is located, you will see a release note with information about the software. Click Update to start the process. Keep the phone connected to the computer while the software is processed
When completed, you can disconnect the phone from the computer. Localised updating, on the phone, may take an additional few minutes, after which the device will reboot
The update has been installed and the phone is ready for use
To Install by Wi-Fi:
Notification of the update will be received via the Notifications Center. Access the update notice and tap to access
When ready, tap to download the updates
The phone will now begin download, after which you can allow the phone to process the download and begin installation
If you are not on unlimited data plans, use Wi-Fi when downloading as the package is usually quite large