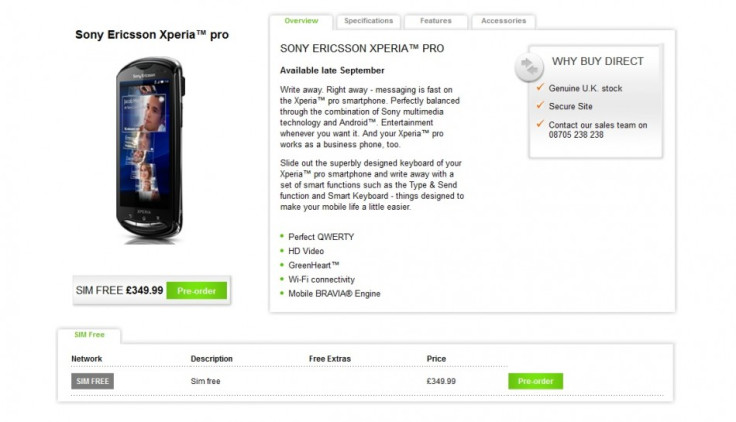 A recent delay in the release of Sony's new Xperia Pro smartphone means that it could be hitting the U.K. market alongside Apple's highly anticipated iPhone 5.
The new Xperia Pro has been available for pre-order since June, leading many to expect a late July to mid-August release. Yet, earlier this week the release date for the smartphone was listed on Sony Ericsson's site as "late September".
Outside of the delayed release date, details regarding the Xperia Pro remained unchanged. Customers will still be able to pick up the phone sim-free for £349.99.
The delay could spell disaster for the Xperia Pro. If the current consensus regarding the iPhone 5's release date -- which is far from uniform -- is accurate then a September release would see the Xperia Pro compete with Apple's latest handset for opening sales.
Sony is yet to release any official word explaining why the smartphone's release has been delayed.