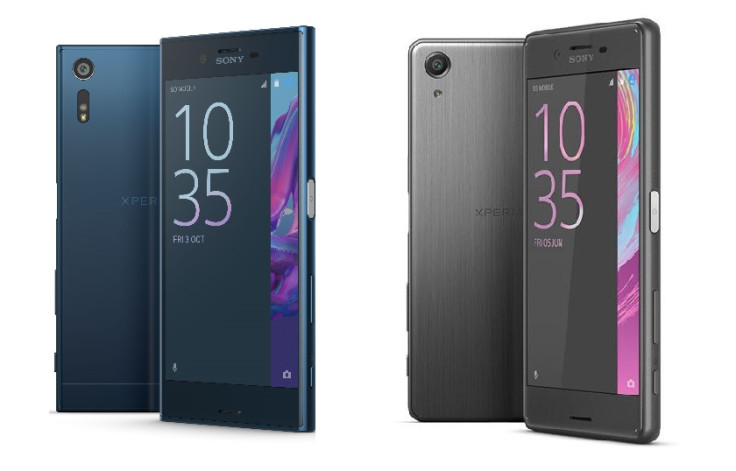 Just four months after the Sony Xperia X went on sale, it has been outgunned by a new flagship, the Xperia XZ, which has just been revealed at the IFA technology show in Berlin.
The Xperia XZ will, Sony says, remain the company's flagship handset for the foreseeable future, sitting above the X Performance, the X and the XA. Should Xperia X buyers feel shortchanged because a replacement has come along so soon, or is the XZ only a small upgrade and not worth them investing in a new handset already?
We have lined up the specifications of each phone to find out.
| | | |
| --- | --- | --- |
| | Sony Xperia XZ | Sony Xperia X |
| Screen size and resolution | 5.2in, 1920 x 1080 | 5in, 1920 x 1080 |
| Cameras (megapixels) | 23MP rear, 13MP front | 23MP rear, 13MP front |
| Size and weight | 146 x 72 x 8.1mm, 161g | 142.7 x 69.4 x 7.9mm, 153g |
| Processor and RAM | Snapdragon 820, 3GB | Snapdragon 650, 3GB |
| Storage | 32/64GB (expandable) | 32/64GB (expandable) |
| Battery | 2,900mAh | 2,620mAh |
| Waterproofing | Yes, IP65 | No |
| Release date | October | September |
As you can see, the XZ is slightly larger and heavier than the X due to its bigger screen. Sony is at pains to say the camera in the XZ is the best it has ever produced, but it uses much of the same technology featured in the X and their front-facing cameras are identical.
On paper, the XZ has a more powerful processor than the X, but in our limited hands-on time with the new phone we couldn't tell the difference. A full review of the XZ and a head-to-head will help make this situation clearer in the coming weeks.
RAM and storage are the same on both handsets, while the XZ's larger body means it can house a slightly bigger battery. Also unique to the XZ is a new battery charging technique which stops at 90%, then only fills to 100% just before the phone is unplugged. It does this by learning your usage habits; say you unplug the phone at 6:30am every day – knowing this, the phone will complete its charge after 6am. This, Sony says, will help keep the battery healthy for longer.
Water resistance to 1.5 metres for 30 minutes is unique here to the XZ, while the X misses out on waterproofing entirely.
On first impression, it looks like the XZ is a more polished and competent version of the X, which we found to be lacking when we reviewed it. Hopefully Sony has improved on the X's performance with the 820 processor, and although the new charging system sounds interesting it will be at least a year before we can say for sure if it makes a difference.
We really like the XZ's design, with its curved edges fitting better in our hand and feeling more secure than the flat, sharp edges of the X and previous Xperia phones.