A number of screenshots have been leaked reportedly showing a front housing design of Sony's next Xperia high-end smartphone.
In November, Future Supplier, a leading wholesaler of smartphone spare parts, put out a few screenshots showing the LCD Touch Digitizer screen of Xperia Z4.
Future Supplier has now obtained access to the chassis of the Xperia Z4 and compared it with that of the Xperia Z3.
As seen in the above photo, the length and breadth of the Xperia Z4 is almost the same as the Z3, but it is slightly thinner, about 1mm. This would make the new Xperia smartphone thinner than the iPhone 6 and Samsung's Galaxy S6 and S6 Edge, according to PhoneArena.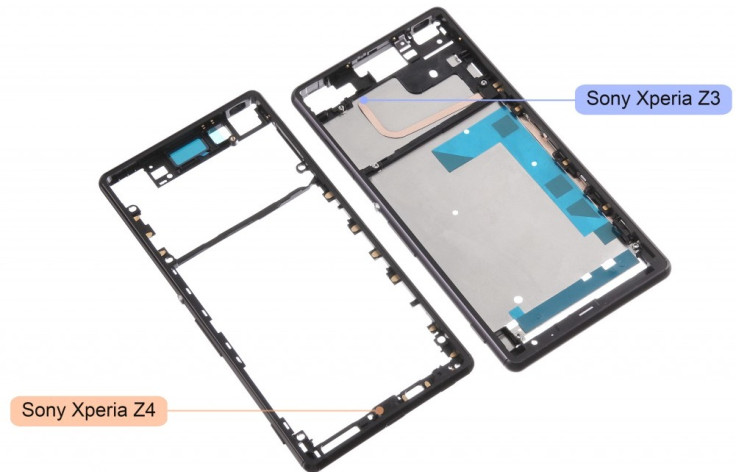 A noticeable difference is the microphone placement. In the Xperia Z4, the microphone no longer exists next to the audio jack but is placed on the opposite side of the frame, on the top.
Another screenshot shows the micro SD card and SIM card slots missing from the right hand side of the Xperia Z4; instead, the SIM card slot is on its left. Besides, the magnetic charging port is not present.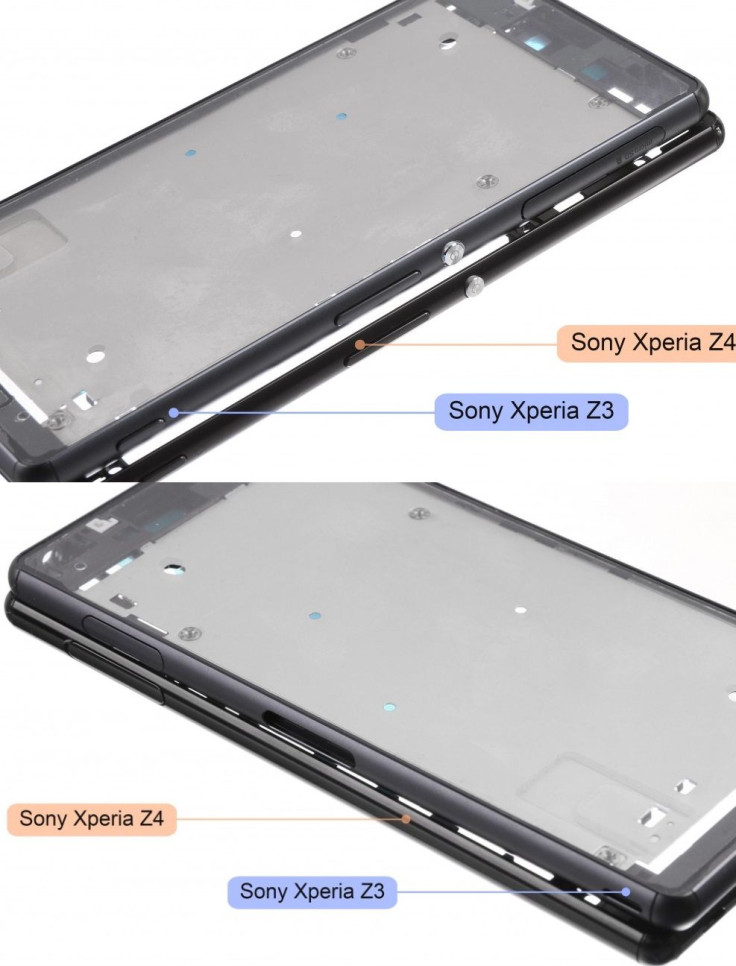 The Micro USB charging port of the Xperia Z4, as the screenshot shows, is located on the bottom of the smartphone and without cover. This indicates the same waterproof cap-less USB port to connect and charge as seen on the Xperia M4 Aqua and the Z4 Tablet.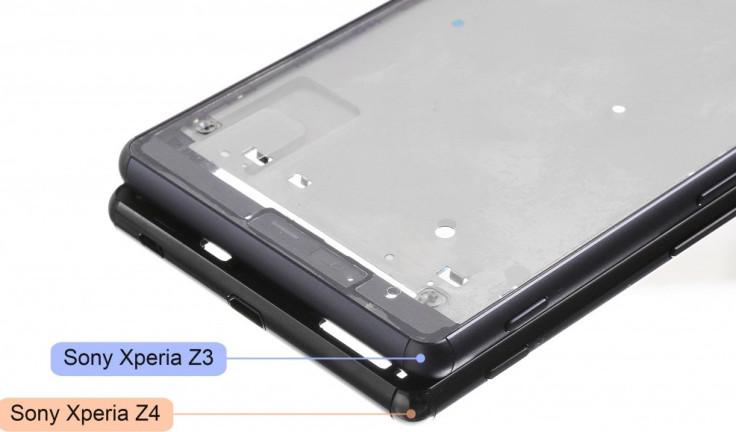 September release for Xperia Z4
Sony has said that the company has not moved to a 12-month launch cycle and the new handset is expected in September, like the Xperia Z3, which was unveiled at the IFA trade show last year followed by a market roll-out shortly.
"We have not always announced a smartphone at MWC, sometimes we phase it and we'll have a smartphone or a tablet.
This year we really wanted the emphasis on our story at MWC to be around expanding the mid-range offer and broadening the mid-range obviously bringing in a super-premium tablet as well."
"It's more a case of phasing the products than anything else," Tim Harrison, Sony's Vice President of Global Communications and PR, is quoted as telling TrustedReviews.