Sony Xperia Z5 review: Is James Bond's new phone the best in the business?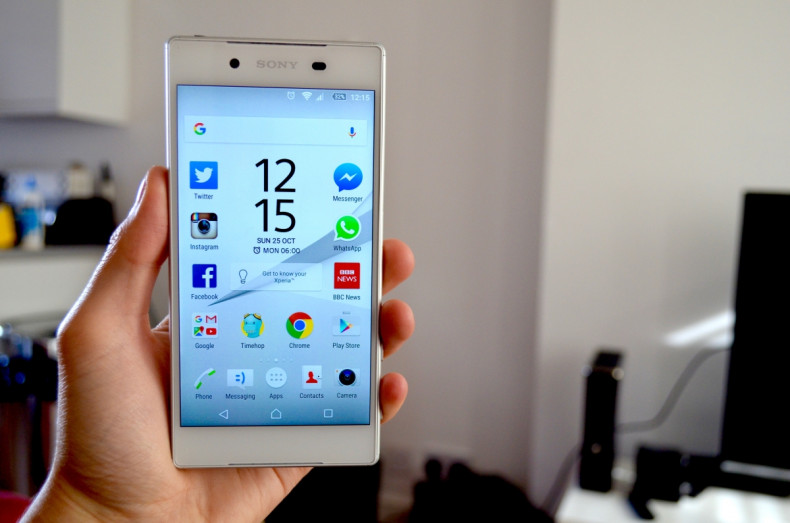 5.2in screen
1920 x 1080 resolution with 428 pixels per inch
7.3mm thick, weighs 154g
32GB storage (expandable), 3GB RAM
Snapdragon 810 processor
23-megapixel rear camera, 5.1MP front
Waterproof
£549
Sony Xperia Z5 review
By all accounts, the Xperia Z3+ was not a good phone. It was too similar to the Z3 and crippled by a processor which overheated when you used many of the camera's features. The Z3+ was nothing short of an embarrassment for Sony as it sought to rival the iPhone 6 and Samsung Galaxy S6.
But now the company has tried again. Just five months after the Z3+ burnt out fingers in more ways than one, the Xperia Z5 has arrived. It has a new design, a new camera and new features. This is a fresh start just when Sony needed it most - but is the Z5 any good?
Sony Xperia Z5: Look and feel
Right out of the blocks, Sony has made some key changes to how its Z flagship looks and feels. There is still glass on the back - smashable, crackable glass - but it has a frosted finish which almost feels like soft touch plastic. I like it, and I like colour too. My silver review sample is exactly the same colour as number 11 Humbrol paint; you know, the one you use for the metallic bits of your Spitfire. I digress. It's a lovely colour and finish, and the other options of gold, dark grey and a sort of metallic blue/green all look good too.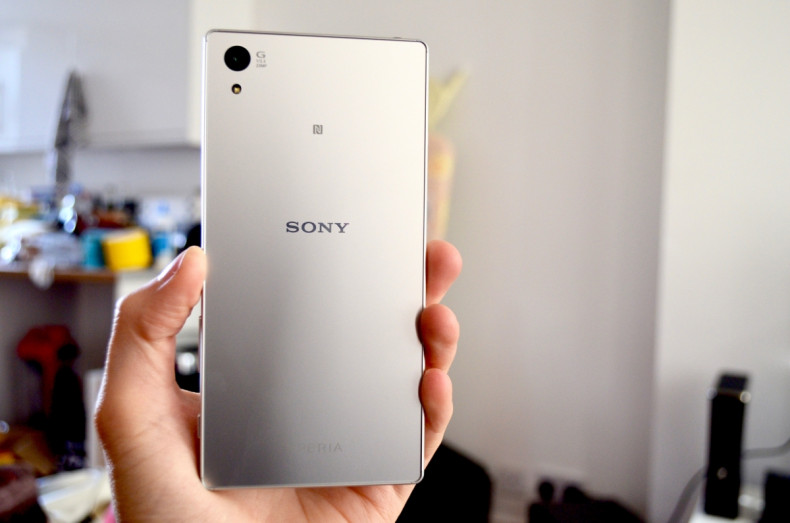 The Z5 is slightly thicker and heavier than the Z3+, but the 10g and 0.4mm difference are pretty much invisible. A small visual change is the power button, which is flat against the phone's body rather than sticking out, as it now doubles as a fingerprint reader; I'll come back to this later.
A final note for the design is to say the Z5 is waterproof without really trying. The USB port and headphone jack are both exposed, so only the SIM and microSD card tray need a removable cover to keep the water out.
Sony Xperia Z5: Screen
If you're familiar with previous Sony Z phones then there isn't much to report here. It's a 5.2in panel with a Full HD resolution of 1920 x 1080 and a pixel density of 428 per inch. Unlike some reviewers, I really don't mind that Sony has stuck to HD and not upgraded to 2K; you really can't see any individual pixels so it's fine as it is. Brightness could be higher, in my opinion, and when viewed from an angle the screen turns white images into a pale pink. There is also the trademark Sony issue where you can see the screen's touch-sensitive panel shimmering in bright sunlight beneath the glass.
Sony Xperia Z5: Camera
The rear camera has been upgraded for the first time since the Z1 in 2013. It's now 23-megapixel, up from 20.7, and has what Sony claims is the best image sensor ever fitted to a smartphone. There is no denying this lofty claim. The Z5 takes excellent photos in almost any situation and, to my eyes, is a match for the iPhone 6 and Galaxy S6 (I'm yet to try an iPhone 6s for any length of time).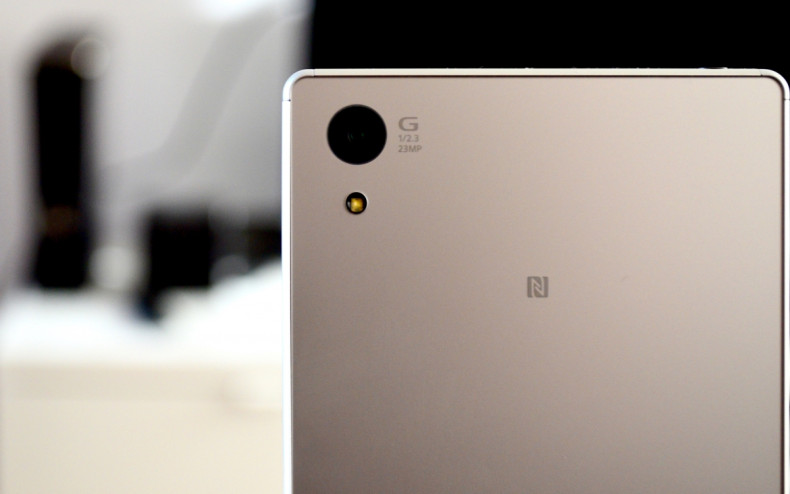 There is, mercifully, no sign of the overheating problems which plagued the Z3 and Z3+ which make their cameras almost unusable. Recording 4K will work the processor hard, and a heat warning shows up every time the function is enabled, but performance is much improved.
Sony Xperia Z5: Software and performance
The lack of overheating is welcome, given it's broadly the same Snapdragon 810 processor and 3GB of RAM as in the Z3+, but Sony isn't out of the woods entirely. There are performance issues here; apps inexplicably crash while running in the background, some simple commands (like opening the gallery or sending an email) can be slow to respond. Playing video in Chrome caused the whole phone to lock up, forcing a reboot.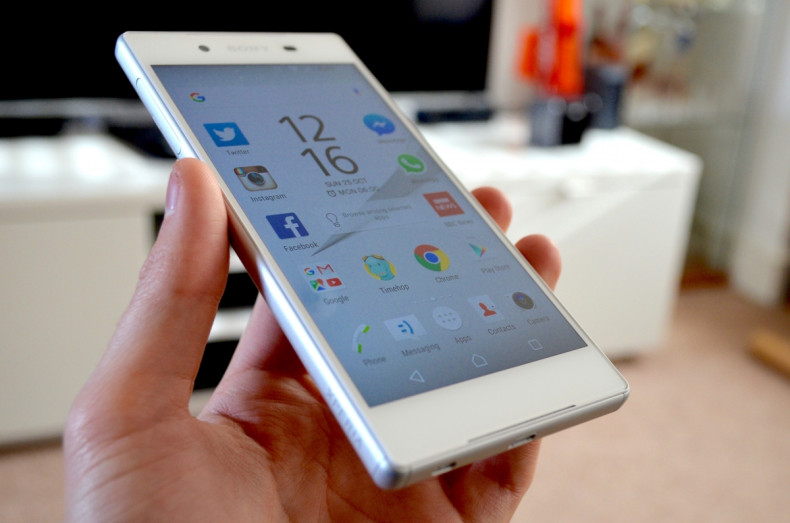 It's a shame, because the rest of the phone is very good and Sony's take on Android Lollipop is one of the simplest around, with very little bloatware. Don't get me wrong, the Z5 is still a capable smartphone, but there are more little pauses and stutters during general use than on something like a Samsung Galaxy S6 or an iPhone. Let's hope Sony can fix this with a software update soon.
The Z5 has a fingerprint scanner - a first for Sony - located on the power button. This may seem like a logical location, but it's so thin that it requires you to touch it far more accurately than the Home buttons of the iPhone 6s and Galaxy S6. It often failed to read my print, and reacts so quickly that it tries to unlock the phone when all I want is to see the time on the lock screen.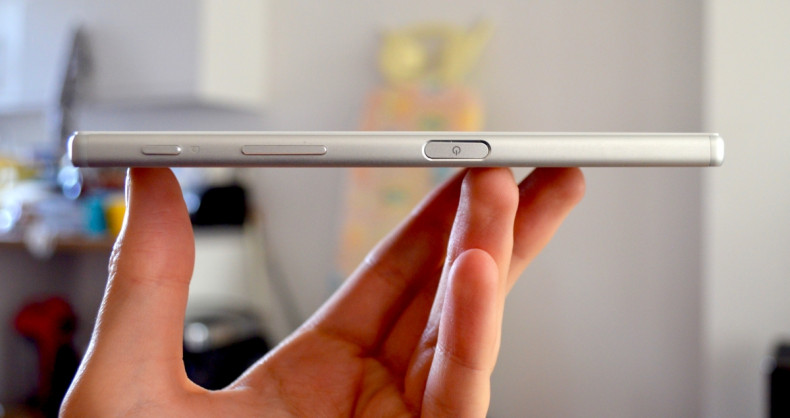 The Verdict
The Z5 is a stylish smartphone with a great skin over the Android operating system, and a good screen. Waterproofing is offered with zero design compromise and I really like the new frosted glass back.
There are some small performance issues, and while they aren't as crippling as the Z3's overheating, the stutters and stumbling through simple operation is as frustrating as it is disappointing. I've little doubt that Sony will improve this over time, and many consumers should look past these issues and towards the good phone the Z5 fundamentally is.
Scores:

Design: 9/10 - Really lovely looking design, waterproof, and a nice improvement over the Z3 , but other have found the glass back is easy to crack.
Screen: 8/10 - Can't match its rivals for pixels, but that really doesn't matter. Only downside is going slightly off colour when viewed from the side.
Camera: 8/10 - An excellent effort from Sony. More pixels than ever and improved low-light performance - and no more overheating.
Software: 8/10 - A nice clean take on Android, Sony has cut down on the bloatware.
Performance: 7/10 - The software might be slim, but performance is still an issue. This phone just isn't as consistently fast as it should be for the price. Hopefully an update can address this.

Pros:

Great design.
Waterproof.
Expandable storage.

Cons:

Questionable performance.
Battery only just lasts a full day of average use.
Glass back is likely to crack.